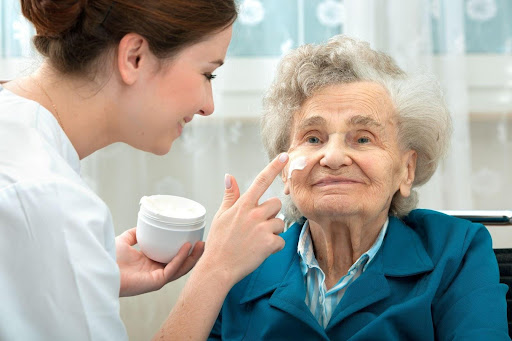 Healthy Aging Beyond Diet and Exercise
Most of us know how important exercise and diet are to healthy aging, but physical activity and nutritious meals aren't the only contributors to healthy aging.
Build Your Social Circle
Humans are social animals, which means we need socialization to reduce loneliness and social isolation. One way to maintain your social health is to schedule recurring meals or hang out with your family and friends. Try to spend time with a loved one at least once a week. You can grab dinner together, watch a movie, go for a walk, or catch up over a cup of coffee.
Staying connected with your friends and family is great, but you're never too old to start new relationships. If you don't have friends or family nearby or you're looking to expand your social circle, you can join a church or sign up for a club where you can meet new people with similar interests.
Engage Your Brain
Your brain is a muscle, and like other muscles in your body, it needs exercise to stay strong. You can try to engage your brain daily with activities such as reading and puzzles. You can also engage your brain by learning new skills or hobbies. If you want to challenge yourself, you can sign up for a class at your local community college or find free online courses to learn about something that's always interested you.
Take Care of Your Skin
Skin is the body's largest organ, so it's essential to take good care of it. Ensure to protect your skin when you're outside by wearing sunscreen, especially on the face and neck. On hot summer days, reapply your sunscreen and keep yourself shady by a hat, umbrella, or natural shade to reduce your chances of sunburn.
You can also take care of your skin by developing a skincare routine. A skincare routine aims to keep your skin clean and moisturized to avoid dirt or dryness that can lead to an infection. A skincare routine doesn't have to be a long, multi-step process. Keep it simple with a cleanser or fragrance-free soap to clean the skin, followed by a non-scented lotion to moisturize. And remember, skincare isn't just about your face. Take care of all the skin on your body, from your neck down to your toes.
Build a Relationship with Your Doctors
Regularly seeing your doctor may feel stressful as you age, but having a relationship with your doctor is an excellent way to stay healthy. If you're not comfortable with your current physician, take time to research other doctors in your area and find one that works with you. Don't be afraid to ask your doctor questions about their practice or approach to health. Having a solid relationship with your doctor will make it easier for you to reach out for help and confide in them when you think something may be wrong.
Beyond your primary care physician, you should also schedule regular appointments with your dentist and eye doctor to maintain your vision and oral health. Your dentist can provide bi-annual cleanings and check your mouth for signs of gum disease or mouth cancer. Your eye doctor will note any changes in your vision and ensure any prescription eyewear is up to date.
How Visiting Angels Can Help
You don't have to embark on your health journey alone. The caregivers at Visiting Angels can help you sign up for an online class, make a dinner reservation for you and a loved one, or nail down a skincare routine. In addition to helping you meet your health goals, our caregivers can also help with light housekeeping, personal grooming, transportation, and mobility assistance. Our Manassas office serves those in Prince William and Western Fairfax counties, including Fort Belvoir and Lorton. If you'd like to learn more about our services, you can complete this form online or call us at 703.530.8811.