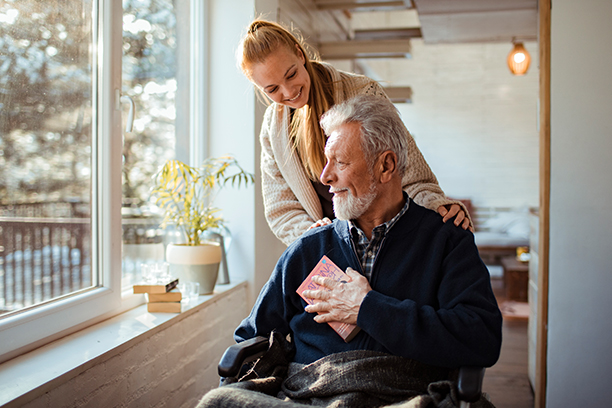 Fall Prevention Solutions Through Non-Medical Home Care in Manassas, VA
With non-medical home care solutions from Visiting Angels, our caregivers can ensure your loved one in Manassas, VA stays safe in their own home
For many seniors reaching their golden years, falls and fall-related injuries are a major health concern and the main reason for the loss of independence. Not only do seniors sustain major physical injuries after a fall, but falls can often make a significant impact on one's emotional and social well-being, too.
Falls can significantly reduce a person's quality of life because older adults who fall once have a tendency to develop the fear of falling again. When this phobia is not addressed adequately, seniors become reluctant about leaving their home, decline social invitations and miss out on quality time spent with the family. To make matters worse, this behavior may lead to anxiety, isolation, and depression. That's why Visiting Angels Manassas is commited to providing non-medical home care solutions for seniors in Prince William County through our fall prevention program.
Falls Can Be Life-Changing Events
Here's how dangerous and life-altering falls can be for seniors:
One in three older adults falls each year while one in five sustains serious injuries including broken hips, fractures, concussions, and other fall-related injuries.

Seniors who fall once are more likely to fall again.

Annually, more than 800,000 hospitalizations can be directly linked to falls.

Recovery from a fall can take up to a full year and many senior individuals need to spend most of their recuperation in a long-term care facility.
Typically, falls are caused by one or more risk factors, including:
Health problems, especially ones that cause mobility-related difficulties like arthritis and osteoporosis

Poor eyesight

Dehydration

Side effects from medications

Hazardous surroundings, including clutter, slippery floors and lack of grab bars around key areas like the bath tub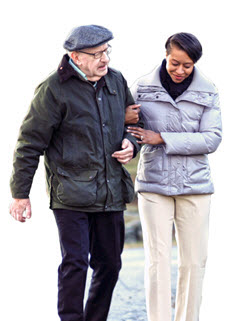 How Non-Medical Home Care Keeps Seniors Safe
Many falls can be prevented when families are able to identify and address these risk factors properly. At Visiting Angels Manassas, our caregivers provide personalized fall prevention programs to promote mobility and help boost safety in your loved one's surroundings.
As fall and injury prevention continues to present a considerable challenge to aging adults, Visiting Angels is determined to invest in educating seniors, their family members and our caregivers on how to eliminate risks and prevent falls.
Call our Manassas office today and learn more about our fall prevention program and how our non-medical home care experts can help your loved one remain safe. Visiting Angels is here for you!
Download Your Free Safe & Steady Fall Prevention Resource Guide today.
Serving Prince William and Western Fairfax Counties including Fort Belvoir and Lorton
Visiting Angels
PRINCE WILLIAM COUNTY
9161 Liberia Ave #203
Manassas, VA 20110
Phone: 703-530-8811
Fax: 703-656-4769