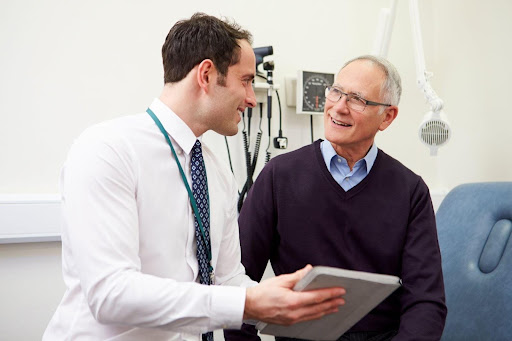 Tips to Improve Your Physical Health
Many individuals make new year's resolutions focused on improving their physical health, whether committing to a workout routine or changing their diet. While it's great to be ambitious and set goals toward physical fitness, workouts and diet changes are often hard to keep consistent. They're also not the only steps you can take to improve your physical health. If you want to take better care of your physical self this year, consider these tips beyond exercise and diet.
Make Small Changes
One of the reasons people have a hard time sticking to physical health resolutions is because they start too big. Instead of committing to a daily workout or revamping your meals, start by making small changes to improve your physical health without completely changing your routine. If you want to change how you eat, commit to making one healthy meal a week. If you want to move your body more, try walking to a friend's house or to the store one day a week instead of driving.
Then you can begin to add on to your goals. In addition to walking to more places, you can choose one day a week to stretch for 20 minutes while watching your favorite show. Or you can start to incorporate more fresh produce or lean meats into your meals. After a few days or weeks of these small changes, they'll begin to feel more natural and may even become a habit.
Find a Fun Way to Move Your Body
Exercise doesn't have to mean spending an hour at the gym or going for daily outdoor walks. If you enjoy traditional workouts, that's great, but they're not the only way for you to move your body. You can join a dance class, try cardio boxing, or sweat during a yoga session. If you're uncomfortable or unable to attend an in-person fitness class, there are a ton of free online options for you to check out on video sites such as YouTube.
Want something a bit less intense? Find something you enjoy and try to incorporate it into your weekly schedule. Spend an hour walking around your favorite shopping center, art gallery, or museum. You can also enjoy an afternoon at the park with your grandchildren or volunteer at a local pet shelter to play fetch with an adoptable dog.
Visit Your Doctor
One of the best ways to take control of your physical health is to make regular visits to your doctor. Your doctor can help you better understand your overall health and guide you on the best changes you can make for the best results. Doctors can also screen for high-risk health conditions and prescribe preventative treatments to keep you healthy. However, many older individuals tend to avoid their doctors because they've developed anxieties about their health. If you're feeling anxious about seeing your doctor, know it's okay to have those feelings, but scheduling an appointment is the first step toward improving your overall health.
In addition to visits with your general practitioner, make sure you're scheduling appointments with your dentist. Oral health is just as important as the rest of your physical health, and regular cleanings can lower your risk of cavities, gum disease, and mouth cancer.
Ask for Help
If you need help taking care of yourself and could use additional assistance at home, the team at Visiting Angels can help. We offer part-time, full-time, and temporary care where caregivers provide a range of non-medical tasks like medication reminders, light housekeeping, mobility assistance, personal grooming, transportation, and more. Our Manassas office serves Prince William and Western Fairfax counties, including Fort Belvoir and Lorton. If you'd like to learn more about our services, you can complete this form online or call us at 703.530.8811.