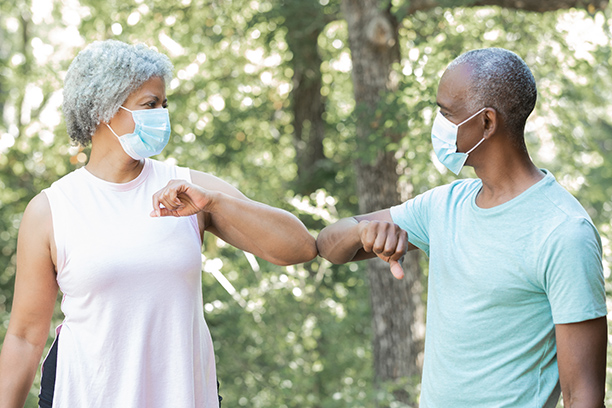 In Home Care in Phoenix
Choosing Between Care Options
How do you know what type of in home care is right for your loved one? For families in Phoenix, Visiting Angels® Medford can assist with this process. We consult with seniors and their families to assess needs, identify priorities, and provide customized care options. We offer this flexible approach on an ongoing basis, so we can always support our clients as needed.
We know your care options can feel overwhelming very quickly. It helps to have the input of a team you can trust. Let's review two care options and what they entail: personal care and companion care.
What's The Difference Between Personal and Companion Care?
Simply put, companion care is designed for seniors who only have minor difficulties with living at home. Personal care, on the other hand, offers more intensive, advanced support. Let's take a look at a few common situations your loved one may be facing, and what type of care is recommended:
They feel bored and restless. For many seniors, loneliness isn't just a passing concern: it's a significant health risk as well. If your loved one feels isolated, restless, or bored, companion care can create a more positive and engaging environment. We offer companionship and emotional support for our clients.
They stop grooming. You may begin to notice a family member is struggling to keep up with bathing, grooming, or getting dressed. This may indicate mobility issues or other difficulties. Personal care services can help your loved one in Phoenix with these tasks on a regular basis.
They struggle with cleaning. Housekeeping can be a strain for older individuals, especially any work that involves straining or lifting heavier objects. In home care can make a difference here. With companion care, we can assist with light housekeeping tasks, such as changing linens, laundry, and general tidying.
They recently went to the hospital. A hospital visit can present the risk of cognitive and physical decline, not to mention the risk of re-injury. With personal care, we can offer protective oversight, medication assistance, and more. Our Family Room® keeps families up-to-date on your loved one's condition, too.
Customized In Home Care for Phoenix Area Seniors
With Visiting Angels Medford, you'll always get in home care designed with your loved one in mind. We offer comprehensive, adaptive senior care in:
Phoenix
Eagle Point
Medford
Ashland
Jacksonville
Central Point
Grants Pass
Talent
And throughout the surrounding area
Find out how easy it is to set up trusted in home care services in Phoenix. Call Visiting Angels Medford for your free in-home care consultation.
Serving Medford, Ashland, Grants Pass and Surrounding Areas
Visiting Angels MEDFORD, OR
990 N Phoenix Rd #105
Medford, OR 97504
Phone: 541-773-5002