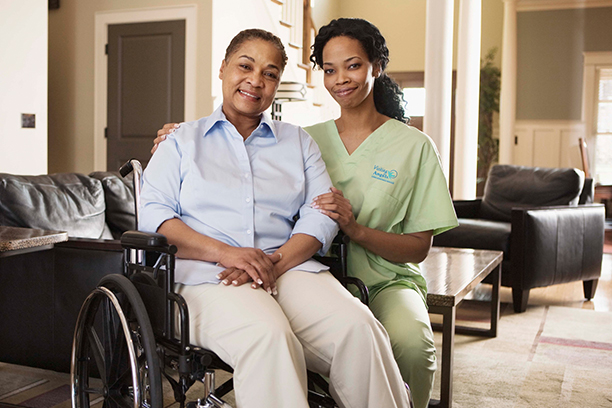 Affordable Home Care in Wooster
There's nothing more precious than family. So when a parent or grandparent needs more support, you'll do anything you can to provide it. However, it can sometimes feel like practical considerations, like limited budgets, stand in between your loved one in Wooster and getting the best possible care. Fortunately there's another way. Visiting Angels® Mid-Ohio offers a wide range of affordable home care services that can be tailored to fit comfortably within the family budget. Having home care within your budget makes it possible for families to provide their loved ones with the support they need without the financial strain.
Can Affordable Home Care in Wooster Still Be Exceptional?
At Visiting Angels Mid-Ohio, we don't believe that affordable home care ever needs to come at the cost of quality. That's because, when it comes to providing exceptional elderly care in Wooster, the most important elements have no price tag. Our caregivers, for example, bring their priceless compassion and sensitivity into each and every home, whether they're there for two hours at a time, or twelve.
We also go the extra mile when it comes to our home care services which can be customized to meet the unique needs of each individual family in Wooster. We'll take the time to get to know yours so we can make sure your loved one is receiving precisely the kind of care that is most beneficial to them.
Budget-Conscious Home Care from Visiting Angels Mid-Ohio
So how does the team at Visiting Angels Mid-Ohio make it possible for Wooster area families to access affordable home care without affecting its quality? We do it by keeping it flexible. We provide options for hourly, daily, or weekly care from as few as two, to as many as 24-hours. This allows them to get the level of care that fits with both their loved one's needs and their budget.
Learning more is affordable as well thanks to the free, in-home consultations that we offer to families in Wooster, Mansfield, Ashland, Mt. Vernon, Ontario, Shelby, Lexington, Bellville, and West Salem. They're an easy, no-pressure way for your family to find out more about the many affordable home care options available to help your loved one live a better life at home.
Call Visiting Angels Mid-Ohio today to book a free, in-home consultation and learn how we can bring affordable home care to your family.
Serving the Communities of Richland, Ashland, Wayne, Knox, Morrow & Crawford Counties
Visiting Angels
MID-OHIO
113 N Main Street, Suite #200
Mansfield, OH 44902
Phone: 419-989-6865
Fax: 419-524-2107