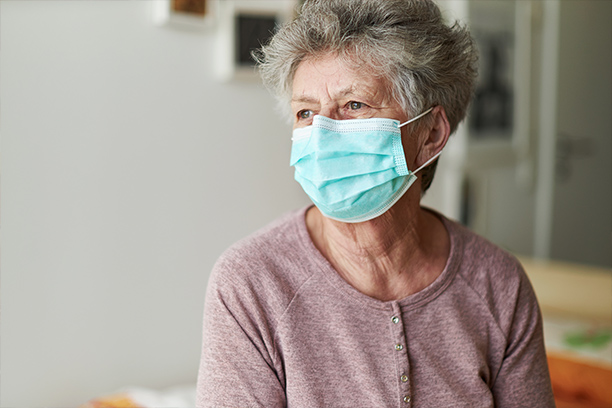 Personal or Private Duty Care in Mansfield
When an elderly loved one is living far from you, it's natural to worry about their well-being. Are they eating well? Have they been getting out of the house enough? Are they heeding their doctor's instructions? With personal care from Visiting Angels® Mid-Ohio, you don't need to worry anymore. Our Mansfield caregivers can do more than just check-in on your loved one, they can bring them the top-quality care and support that they need to live life to the fullest. With flexible scheduling options and reliable client support, personal care in Mansfield can bring your family real peace of mind.
Mansfield's Compassionate Personal Care Providers
Your loved one might not always tell you when they're having trouble. In fact, many seniors do their best to downplay their need for assistance so as not to burden their loved ones. It can sometimes take a bit of detective work and a keen eye to spot the signs that they are struggling and would benefit from personal care in their homes in Mansfield.
Some signals that now is the time to get personal care for your loved one in Mansfield include:
They are struggling to get through simple tasks like washing, dressing, or combing their hair
They have injured themselves moving around their home, in the shower, or in and out of bed
They have trouble remembering to take their medications or have been missing scheduled appointments
They are spending less times with friends and family, or less time outside the house
Their home is showing signs of neglect such as unpaid bills, untidy rooms, or things needing repair
They have lost interest in hobbies or activities which used to bring them joy
Learning More About Personal Care in Mansfield
At Visiting Angels Mid-Ohio, we know that truly exceptional care is all about finding that perfect fit. That's why we developed our Select Your Caregiver® system which helps us to find the ideal caregiver match for your loved one. It's about looking at all the things that might effect their compatibility, including personality and values. Then, we choose the member of our team that most closely suits their needs and schedule. The result is a strong and meaningful bond that you and your loved one can rely on.
For a personal care consultation brought right to your door in Mansfield, call Visiting Angels Mid-Ohio today.
Serving the Communities of Richland, Ashland, Wayne, Knox, Morrow & Crawford Counties
Visiting Angels
MID-OHIO
113 N Main Street, Suite #200
Mansfield, OH 44902
Phone: 419-989-6865
Fax: 419-524-2107