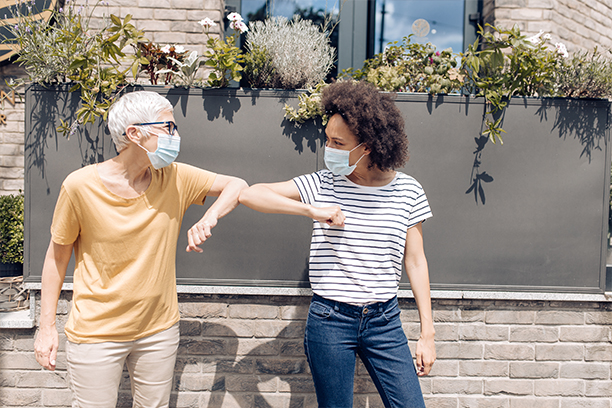 Why Visiting Angels Is a Better Choice for At Home Care in Wooster
Your loved one feels there's no place like home, but you're worried about their safety and comfort declining if they continue to live alone. The good news is your loved one can enjoy their independent lifestyle while also receiving assistance from an at home care provider in Wooster.
At Visiting Angels® Mid-Ohio, we have a caregiving team that delivers a wide variety of customizable home care services in the local area. We are trusted by families in the community and have built lasting relationships with seniors while promoting their quality of life in the comfort of home. Read below to learn why we are a trusted choice in senior care in Wooster.
We Make Personalizing At Home Care a Priority
We know that care has the greatest impact when it is designed around seniors' current lifestyle preferences and daily routines. Additionally, we ensure each client's plan has taken careful consideration of their unique care concerns, including any chronic conditions they are struggling with or personal risks they face.
We Make Scheduling Care in Wooster Easy
When you have to change your schedule due to your loved one's care needs, you may find that you're unable to juggle all of your responsibilities. We're here to change that. With our approach to scheduling, you can enjoy a more flexible care solution for your loved one. Your family will have the chance to schedule visits from their caregiver at your convenience.
We Relieve You of Care-Related Stress
If you're stressed about finding the right road to care for your loved one, we can assist you with navigating through this new territory. One of our care coordinators will guide you as you take the first steps to getting started and provide support whenever changes need to be made.
We Have a Compassionate At Home Care Team
Each of our caregivers has proven themselves to be capable of delivering care in line with our high standards. These caregivers treat seniors with respect and empathy, and focus on creating personal connections that bring additional joy to the senior's life.
We'll Help You Get Started With At Home Care
Call our office today to book a care consultation for your loved one free of charge. We look forward to meeting both of you, answering your questions, and discussing the next steps in setting up care.
Reserve an at home care consultation in Wooster, Mansfield, Ashland, Mt. Vernon, Ontario, Shelby, Lexington, Bellville, West Salem, or a nearby town. Call Visiting Angels Mid-Ohio today.
Serving the Communities of Richland, Ashland, Wayne, Knox, Morrow & Crawford Counties
Visiting Angels
MID-OHIO
113 N Main Street, Suite #200
Mansfield, OH 44902
Phone: 419-989-6865
Fax: 419-524-2107