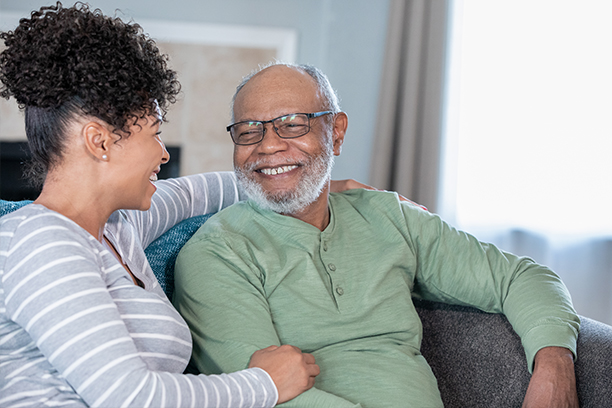 Long Distance Care Giving in Montgomery
How Elderly Care can Help Your Family Find Peace of Mind
If you live far from some of the people closest to your heart, you're not alone. In this day and age, it's not uncommon for adult children to move away from their parents. Also, older parents commonly choose to retire in warmer climates or communities of their choosing. While this situation can work for quite a while, there may come a time when a loved one can no longer care for themselves. You may wonder what help you can provide from a distance and worry about their well-being. At Visiting Angels® Montgomery, we can ease your concerns through our in-home elderly care programs for seniors in Montgomery, Auburn, Prattville, Wetumpka, Opelika, and the surrounding communities. Since our elderly care services can be arranged long-distance, you can have peace of mind that your loved one is in safe hands even when you are far away.
Arranging Long Distance Elderly Care in Montgomery
If you're in the situation where you need to arrange elderly care for a loved one in the Montgomery area, we can help. Our comprehensive senior care programs provide well-rounded support that addresses the physical, mental, emotional, and social needs of elderly adults. A compassionate caregiver from our team of professionals at Visiting Angels Montgomery can give you peace of mind that your loved one is receiving the best care possible.
Choosing our in-home elderly care options at Visiting Angels Montgomery doesn't just ensure that your loved one is well cared for. Our services can also help them avoid the traumatic experience of moving away from their cherished home to an unfamiliar living environment such as a nursing home or senior care center. Instead, they can retain their established routines and habits and enjoy the comfort and convenience of their own homes while receiving the specific care services that they need to maintain their well-being.
We know that you may continue to worry about your loved one while you are far away from them. That's why we offer a convenient after-hours phone line that you can call if you have concerns about their elderly care. We also conduct regular check-ins and frequent monitoring so that our care recipients in Montgomery always receive the exact care they require.
Help your loved one get started with our elderly care services today. Call Visiting Angels Montgomery for more information about our in-home senior care programs in Montgomery, Auburn, Prattville, Wetumpka, Opelika, and the surrounding communities.
Serving the Greater Montgomery Area
Visiting Angels
MONTGOMERY, AL
4213 Carmichael Rd
Montgomery, AL 36106
Phone: 334-245-6390