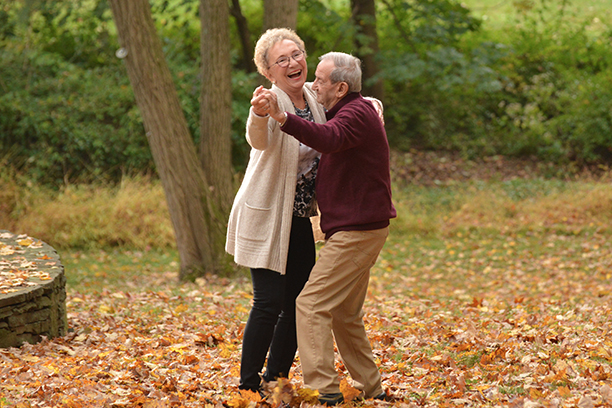 How Transitional Care in Greensburg Reduces Hospital Readmissions
Ready-Set-Go Home with Transitional Care
When seniors are discharged from the hospital, their chances of being readmitted are high. In fact, statistics based on the experiences of Medicare beneficiaries have shown that nearly one fifth of seniors are rehospitalized within a short period of time after being discharged. If you're worried about your loved one's risk of being readmitted to the hospital, setting up transitional care can make a significant difference in their outcome. The compassionate caregivers on our team in Greensburg are ready to deliver well-rounded services that help seniors avoid hospital readmissions.
At Visiting Angels® Mon Valley, we understand home is the place seniors most want to be, not the hospital. That's why we've designed an entire program around helping seniors remain at home for the long run. Ready-Set-Go Home, our transitional care program, includes a wide range of services to support seniors before they are discharged from the hospital and throughout their recovery at home in the Greensburg area.
What Causes Hospital Readmissions Among Seniors in Greensburg?
Rates of hospital readmissions are high among seniors for a variety of reasons. One factor that is often common among cases of rehospitalization is a lack of support in the home environment. When seniors return home from the hospital, it's rare for them to be able to jump back into their normal routines. Typically, they feel tired, weak, and may even experience new limitations in their mobility.
Combined, these variables can result in them being unable to properly care for themselves. Without proper support, they may skip meals or fail to take medication as instructed. They may even struggle with basic personal care tasks. Unfortunately, these risky behaviors commonly lead to health complications and an untimely return to the hospital.
How Our Transitional Care Program Helps Seniors
With our Ready-Set-Go Home program, seniors can have confidence about their recovery knowing they will always have a helping hand. Starting with in-hospital visits, we learn as much as we can about the senior's needs and the instructions they've received from their physicians. Then, when they return home, we assist them with implementing their doctor's orders and help ensure they are comfortable and safe on their journey toward recovery.
Are you interested in learning more about helping a loved one get started with transitional care? Call Visiting Angels Mon Valley today to set up a free consultation in Greensburg, Eastern Washington County, Northern Fayette County, Westmoreland County, or a community in the vicinity.
Serving Eastern Washington County, Northern Fayette County and Westmoreland County
Visiting Angels
MON VALLEY, PENNSYLVANIA
820 South Main St
Greensburg, PA 15601
Phone: 724-216-0488