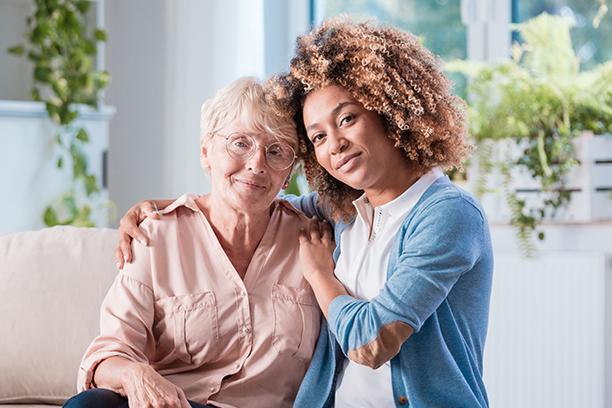 How Transitional Care in Nashua Reduces Hospital Readmissions
Ready, Set, Go Home with Transitional Care
When someone who is near and dear to your heart is hospitalized, one of your main desires may be for them to return home quickly. However, there are a number of pitfalls that await seniors at home after they have endured a hospital stay. Without proper care and support, these individuals may find themselves right back at the hospital. Transitional care is a type of home care designed to help older adults avoid this situation and give them all the resources they need to recover successfully and fully in the comfort of home. Thanks to the Ready, Set, Go Home program from Visiting Angels® Nashua, seniors in the local area can benefit from professional help during their hospital discharges.
Understanding the Importance of Transitional Care
Rehospitalizations are a frequent occurrence among elderly adults, which is why proactive steps should be taken to avoid them. In fact, statistics on Medicare beneficiaries reveal that 1 in 5 of these individuals are readmitted to the hospital in the Nashua area within only thirty days of leaving. Because hospital stays can be so stressful and tiring for seniors and often have a negative effect on their independence, we've created a transitional care program with the intention of lowering seniors' risks of readmission as much as possible.
When your loved one finally makes it home after being in the hospital, it is likely that they won't be quite ready to get back into their normal routines without a helping hand. Whether they need assistance to deal with a mobility limitation, are exhausted and have trouble remembering their medication schedules, or need transportation to their many follow-up appointments, our Ready, Set, Go Home program can help.
Getting Started With Transitional Care in Nashua
Through our transitional care services, your family can feel fully supported with the process of your loved one's hospital discharge. We will even start providing you with guidance and resources while they are still hospitalized. During this pre-discharge period, we'll equip you with our Ready, Set, Go Home planning guide and will also participate in the preparation process. That way, you'll have full confidence that there's a solid plan in place for your loved one's return home.
Ready to learn more about how we can help your loved one through our transitional care services? Call Visiting Angels Nashua to get started with a free consultation.
Serving Nashua, Merrimack, Hudson, NH and the Surrounding Communities
Visiting Angels
NASHUA, NH
39 Simon St #4
Nashua, NH 03060
Phone: 603-821-0277
Fax: 603-821-0258