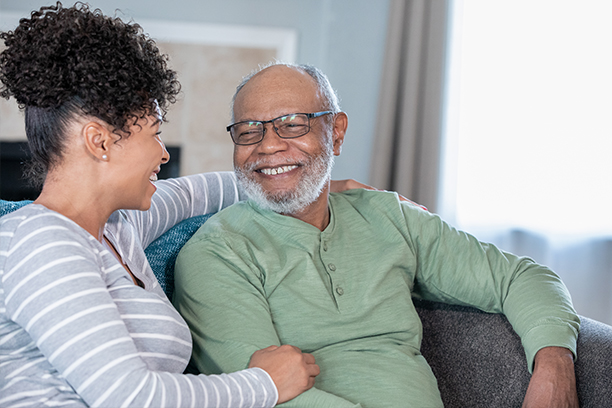 How We Assist With Aging in Place in Ocala
According to the AARP, almost 90% of American adults over the age of 65 have a preference for aging in place. If your loved one in Ocala is intent on aging at home but is facing challenging circumstances that make daily activities unsafe or uncomfortable for them to complete alone, home care may be a fitting solution. At Visiting Angels® Ocala, we're proud to make it possible for older adults to remain at home through our broad range of in-home care services.
The Importance of Aging in Place
Living at home gives seniors a sense of freedom and autonomy that can be critical to their ability to maintain a positive outlook on life during their golden years. Aging in place enables them to live in familiar surroundings that bring them comfort and joy. Those who stay at home in the Ocala area can also carry on with the routines that make them feel more like themselves, even when they start to lose coordination and mobility.
In-Home Care vs. Assisted Living
There are several stark differences between in-home care and assisted living. One that is typically most apparent to seniors is that with assisted living, their ability to determine how they want to spend their own time can decline significantly. Assisted living centers typically have predetermined schedules for care that residents must follow, resulting in an automatic loss of at least some degree of independence.
Receiving care in the setting of a shared facility can also pose certain health risks for vulnerable elderly adults. Due to the nature of such facilities, contagious illnesses can spread rapidly among residents. Research has even shown that seniors who receive care at home often have more positive health outcomes than those in nursing homes or other types of assisted living facilities.
How We Help Families in Ocala
To help seniors fulfill their desire to live at home, our caregivers offer a variety of care types and supportive services. Our in-home care programs are fully customizable and can adapt to your loved one's lifestyle preferences as well as their age-related requirements. With this kind of dedicated care available, your loved one can look forward to many years of comfortably living at home.
Get started with our in-home care services today by calling Visiting Angels Ocala to book a free consultation! We make aging in place a reality for elderly adults in Ocala, Beverly Hills, Citrus Hills, Citrus Springs, Floral City, Hernando, Wildwood, Homosassa Springs, Inverness, Lecanto, Silver Springs, and throughout the surrounding areas.
Serving Marion & Citrus Counties
Visiting Angels
OCALA, FL
8405 SW 80th St #14
Ocala, FL 34481
Phone: 352-620-8484
Fax: 352-620-8415
FL Lic.# 299994357