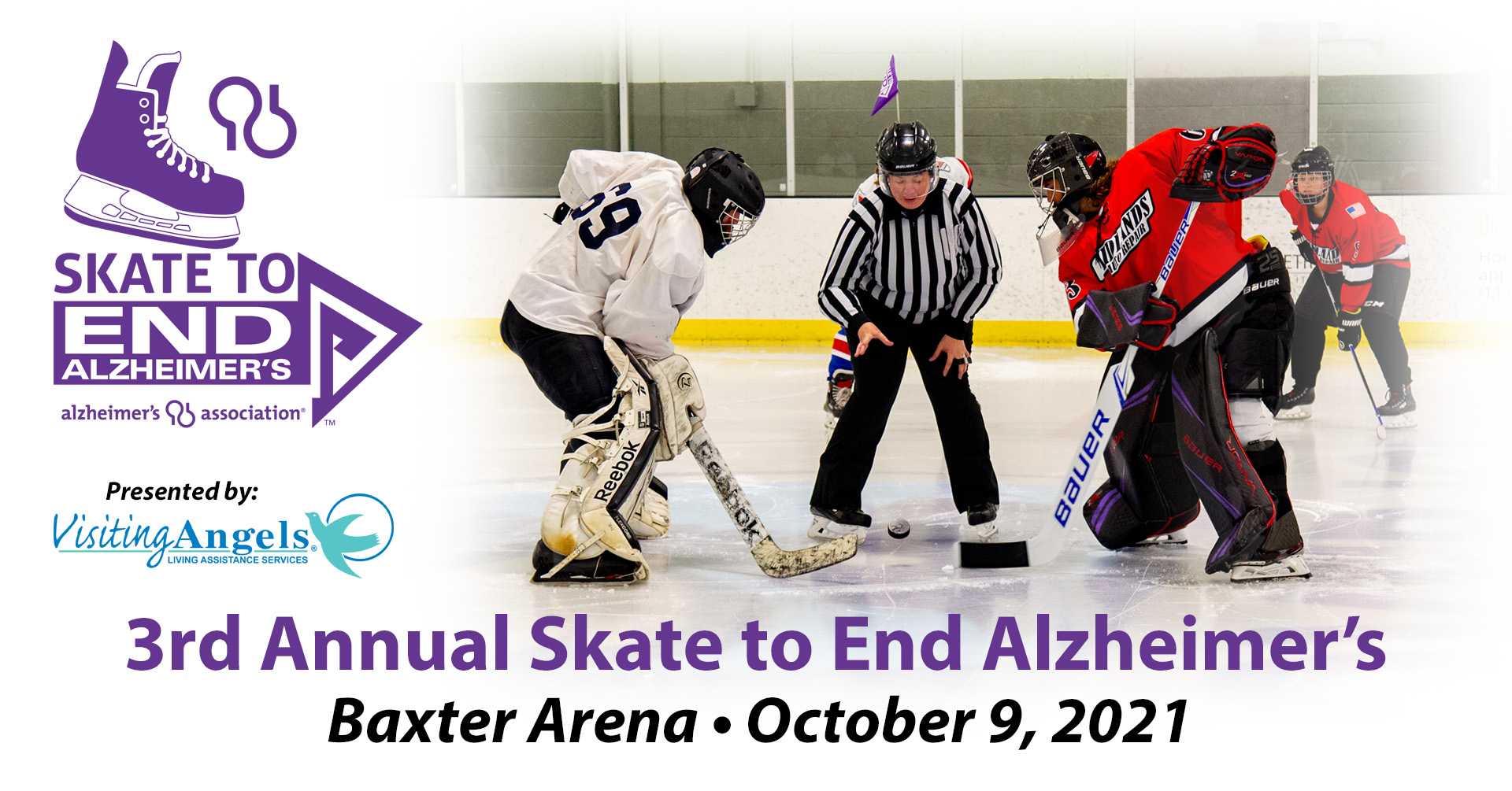 Join in the Fight to END Alzheimer's!
Over 6 million Americans are diagnosed with Alzheimer's. It is a disease that impacts the cognitive function of those diagnosed.
Alzheimer's:
"A progressive disease that destroys memory and other important mental functions. Brain cell connections and the cells themselves degenerate and die, eventually destroying memory and other important mental functions. Memory loss and confusion are the main symptoms. Currently, there is no cure.:
On-going research is essential to this battle against this devastating disease. The Alzheimer's Association works to fundraise, raise awareness, and research in the hopes to end this disease and ultimately live in a world without Alzheimer's.
As a Home Care Company, Visiting Angels sees the impact that this disease has on our clients and their families. We have watched this disease destroy our beloved seniors. We've seen the symptoms of dementia in many of our clients over the years, and have watched family members be impacted by the changes in their loved ones. This disease takes so much from so many.
Visiting Angels knows that our home care services are essential to people with Alzheimer's, we are able to help them with their daily life and therefore give their families peace of mind. Dementia care is something that Visiting Angels of Omaha specializes in. Check out our Dementia Care Checklist or our Dementia Care Do's and Don'ts article. Our team is committed to being a community that cares for our seniors with dementia. Visiting Angels of Omaha is dedicated to supporting the Alzheimer's Association in its efforts to end this disease.
In addition to the great things that the Alzheimer's Association does year-long, they host the Walk to End Alzheimer's nationwide. This year those walks take place on October 16th for Omaha and October 17th for Sarpy County. These walks will raise awareness and funds for the Alzheimer's Association. Visiting Angels seeks to work alongside them with our fundraising efforts in our fundraiser: The Skate to End Alzheimer's.
Join us for our 3rd Annual Skate to End Alzheimer's which takes place on Saturday, October 9th, 2021. Our fundraiser is a hockey tournament with an open skate for the community. This event started three years ago as a way to bring the mission of the Alzheimer's Association to another community in Omaha. The hockey community is a great group of people and year after year we've had great success in our fundraising efforts.
The hockey tournament will kick off at 9am with games until 9pm, the open skate will be from 2-3pm, a free-will donation will get you skates for the hour. It wouldn't be a true hockey tournament without tailgating! Join us in the parking lot for food, drinks, music, and games. This will all take place at Omaha's Baxter Arena in the Holland Ice Rink (
2425 S 67th St, Omaha, NE 68182). This is a family-friendly event so invite your friends, family, and neighbors down for a great day. We're excited to bring the community together for a great cause--supporting the Alzheimer's Association
. More details can be found on our website:
skate2endalz.org
or visit our Facebook
event
to share with friends. We can't wait to see everyone!