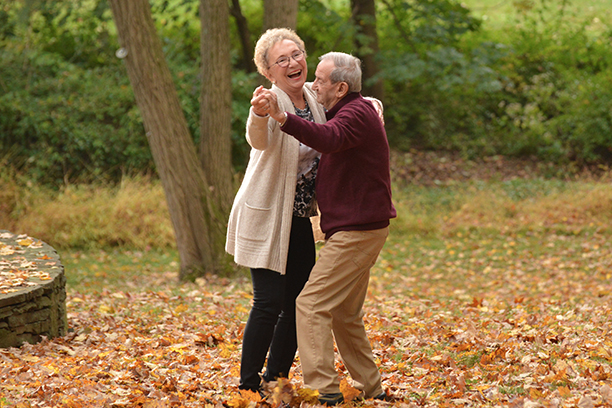 Elderly Companion Care in Orlando
Enhancing the Lives of Orlando Seniors: The Power of Senior Companion Care
Amid the fast pace of our daily lives, it's easy to miss the silent struggles that many seniors face, such as feeling lonely, isolated, and yearning for meaningful connections. This is where Visiting Angels - Orlando steps in with a unique and often underestimated service called senior companion care. We understand the significant role that companionship and emotional support play in the lives of our elderly loved ones. At our Winter Park - Orlando based home care agency, we're here to provide not just home care but also the warmth, joy, and meaningful connections that your cherished family members deserve.
What is Senior Companion Care?
Senior companion care is a dedicated form of elder care designed to provide companionship and emotional support to seniors. It stands apart from other caregiving services by focusing on building meaningful connections, offering a listening ear, and fostering overall happiness. While personal care services address daily tasks and hygiene, companion care is all about enriching the lives of seniors through companionship.
Who Might Need Companion Care?
Companion care is a lifeline for seniors who find themselves living alone, battling isolation, or simply craving the warmth of companionship. It's an invaluable service for those who wish to brighten their days with the company of a friendly, empathetic companion. When you choose Visiting Angels - Orlando, you're not just selecting a care provider; you're opting for:
Compassionate Companions: Our caregivers are chosen for their empathy and dedication.
Personalized Care Plans: Tailored to each senior's unique needs and preferences.
Emotional Well-being: We don't just alleviate loneliness; we bring joy and emotional support.
Trusted Agency: Visiting Angels is a reputable and trusted Orlando - Winter Park based home care provider.
Quality of Life: We go beyond basic care; we enhance the senior's overall quality of life.
What Does Companion Care Consist Of?
Companion care at Visiting Angels means our caregivers become:
Friends and Confidants: Our senior companions are not just there in body; they're there in spirit. They become trusted friends and confidants, offering the warmth of a genuine connection.
Outing Companions: We understand the importance of staying active and engaged. Our companions are more than willing to accompany seniors on outings, whether it's a leisurely walk in the park, a visit to a museum, or a shopping excursion.
Emotional Support: We provide emotional backing to foster a sense of belonging and purpose. Our companions create a safe space for your loved ones to express themselves, ensuring they feel valued, heard, and cherished.
Our caregivers also engage in activities such as playing games, reading together, enjoying hobbies, or simply spending quality time. These activities are designed to stimulate the mind, provide comfort, and create moments of joy for seniors. We understand the profound impact of companionship on a senior's well-being, and that's what we're dedicated to providing.
The Benefits of Senior Companion Care
Companion care at Visiting Angels offers more than just companionship. It's about providing emotional support, reducing loneliness, boosting cognitive function, assisting with daily activities, and ultimately, enhancing your loved one's overall quality of life.
Profound Impact: Families who choose our care witness a profound positive transformation in their seniors' lives.
Complete Well-being: We take a holistic approach to care, addressing emotional, mental, and physical well-being.
Daily Joy: With Visiting Angels, each day brings moments of joy and connection, enriching your cherished family members' lives.
Choose Visiting Angels - Orlando for Senior Companion Care and give your loved ones the gift of happier and more fulfilling days.
Why Choose Visiting Angels - Orlando for Senior Companion Care?

When selecting a senior companion care provider, it's essential to consider their reputation, their ability to personalize care plans, and their commitment to meeting your senior's unique needs and preferences. At Visiting Angels, our sterling reputation, personalized care plans, and unwavering trustworthiness make us the top choice for companion care in the Orlando, Maitland, and Winter Park, FL areas. We offer a range of senior care service options, including hourly care, 24/7 multiple shift care, live-in care, weekends & holidays, all at an affordable rate. Whether your senior needs temporary or long-term care, Visiting Angels - Orlando has you covered.
Call our office today at 407-236-9997 and find out how our elderly companion care can help your loved one live their best life.
Serving Orlando Downtown East and Winter Park, Florida
Visiting Angels
ORLANDO, FLORIDA
2221 Lee Rd #17
Winter Park, FL 32789
Phone: 407-236-9997
Fax: 407-740-8744
299995316