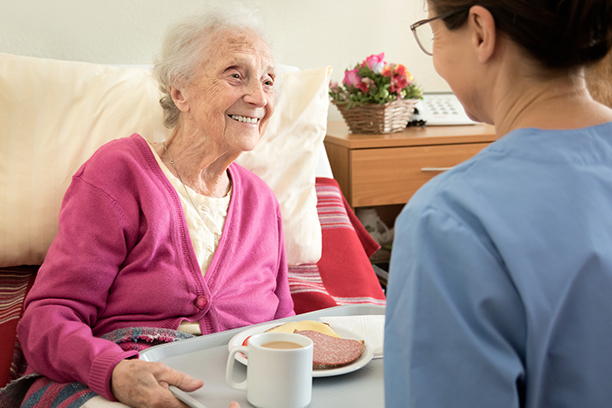 We're Proactive
Proactive Senior Home Care Services in Orlando
The families that come to Visiting Angels® Winter Park for senior home care services trust us to help them find top quality, compassionate care for their loved one. They look to us to ensure their family member in the Orlando area will be well taken care of and treated with the kindness and respect they deserve.
The faith our clients have in our caregivers is what drives us each and every day. We strive to exceed their expectations for senior home care services and to never let them down.
Trusted Senior Home Care Services
At Visiting Angels Winter Park, we understand how important it is that you trust your caregivers. In order to make sure we never violate that trust, we work closely with each family we serve to ensure they always know the status of their loved one's care. We are a proactive senior home care services agency that believes in keeping the lines of communication open.
The service coordinators at Visiting Angels Winter Park are an integral part of the care your loved one will receive. They listen closely to you and your loved one to understand your needs and concerns. For families outside the Orlando area, our service coordinators often serve as the link between the family and their caregiver.
Our service coordinators are charged with maintaining an active follow up schedule. They make frequent phone calls and even visit our client's homes to ensure the relationship between caregiver and client is working to its fullest potential. Our service coordinators frequently communicate with families to bring them up to speed on any changes that occur.
Because follow up and communication is so important, we also empower the caregivers on our team to contact our office or the family they are helping with any concerns they have. Your caregiver will make note of any changes in your loved one's health or well-being. If they notice anything that seems out of place they take it upon themselves to bring it to your attention.
Your family in the Orlando area can experience the benefits of proactive senior home care services when you call Visiting Angels Winter Park for a care giving professional.
Serving Orlando Downtown East and Winter Park, Florida
Visiting Angels
ORLANDO, FLORIDA
2221 Lee Rd #17
Winter Park, FL 32789
Phone: 407-236-9997
Fax: 407-740-8744
299995316