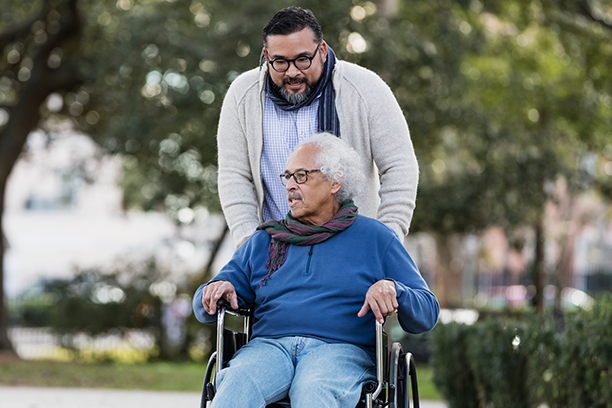 How We Assist With Aging in Place in Peoria
The help of a professional care provider can enable your loved one to extend their years at home, even if they're struggling with a challenging chronic condition or mobility limitation. Aging in place is a possibility for seniors with all kinds of age-related difficulties thanks to the customizable home care services we offer at Visiting Angels® Peoria. Our professional caregivers provide support that allows elderly adults to live on their own terms in their own homes while always having access to the high-quality assistance they deserve.
The Importance of Aging in Place
Many seniors have a strong preference for aging in place. The AARP has even reported that almost 90% of individuals over 65 want to live at home for as long as they can. After all, remaining at home comes with plenty of benefits. When elderly adults have the opportunity to stay where they feel most comfortable, they can truly thrive in their golden years. Aging in place allows them to continue with their favorite routines and take part in those small rituals that bring them joy and hope. Moreover, they can benefit from going about their days in familiar surroundings in the Peoria area that have been curated over many years according to their own preferences.
In-Home Care vs. Assisted Living
If you've noticed your loved one struggling with independent living, you may have wondered whether they should move into an assisted living facility. Although it's normal to want to make sure your loved one has access to care at all times, this option isn't always best for seniors. For one, it requires a traumatic move away from their cherished home, which can have a negative impact on their emotional well-being. It also leads to immutable changes in their daily routines and habits, as they must mold their way of life to fit the rules of the care facility.
How We Help Families in Peoria
When you only want the best for your loved one, you may not know which care option is right for them. We can help guide you as you make important decisions about your loved one's future. Simply reach out to our office to request a free consultation with one of our care coordinators.
Reserve your no-cost consultation in Peoria or a nearby community such as Bartonville, Canton, Creve Coeur, East Peoria, Pekin, or Peoria Heights to learn more about how we make aging in place possible!
Serving Peoria and the Surrounding Areas, Including Peoria County and Fulton County
Visiting Angels
PEORIA, IL
4507 N Sterling Ave #401A
Peoria, IL 61615
Phone: 309-998-1000