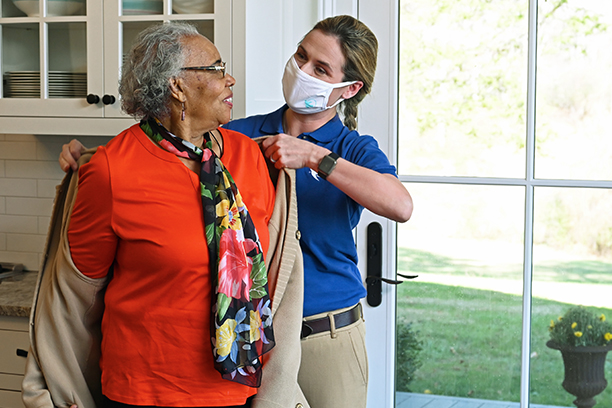 Office Staff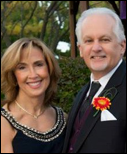 John, a retired police officer and his wife, Doreen started this franchise in 2008 with the goal to provide honest, reliable care for seniors and U.S. veterans around the Plymouth/Canton area. After serving several communities as the Lieutenant and Chief of Police, John carried on his passion for serving and protecting the public to this Visiting Angels franchise. His lifelong dedication to law enforcement provides our clients with peace of mind, knowing that he is thorough in the choice of caregivers employed through Visiting Angels.
John's main motivation for Visiting Angels is to keep the elderly in their homes as long as possible so they can live the last years of their life to the fullest. As the company's Chief Operating Officer, he says he loves what he does and feels honored to be able to provide a service that helps make things a little easier for our elders and veterans.
Doreen wears multiple hats, tripling as the Visiting Angels Administrative Officer, a dental hygienist, and a mother/grandmother. After her own mother developed Dementia several years ago, Doreen realized the importance of having trustworthy, dependable, and reliable caregivers around to help out her parents. "It's become a necessity to have somebody trustworthy around to help my mother and to give my dad a break."
Doreen hopes our caregivers will provide peace of mind to families who are unable to be with their loved ones at all times. She understands how difficult it is to adjust to a parent or loved ones changing needs, and works hard to assure that our clients have the best service possible to put both them and their families at ease.

Julie graduated from Eastern Michigan University, with a degree in Marketing and has been with Visiting Angels since the office opened in 2008. As her family is growing, she now works part-time to manage schedules, caregiver placement, and marketing initiatives for Visiting Angels. Julie cares strongly for the well-being of the elderly. Her commitment to providing superior homecare has been evident since our office opened its doors. To get in touch with Julie directly, please email her at: juliehaggart@gmail.com

Sharon is our Client Care Case Manager. Sharon graduated from Wayne State University with her Master's Degree in Social Work and has previous experience working as a Hospice Social Worker. Sharon has a passion for Seniors receiving quality care and ensuring they can safely "age in place". She handles many of the new service inquiry calls and meets with prospective clients and families for their informational visits. With her excellent source of knowledge, she helps educate families at their intake visits and creates a plan to address all the client's needs. Sharon also performs consistent Supervisory Visits and Care Plan update visits. In addition to visiting with prospective clients, she is also responsible for and enjoys doing the Visiting Angels Community Outreach and Marketing. In her free time, Sharon loves spending time with her family. She is married and has 2 children. She enjoys various activities with her husband and kids and loves cooking with her daughter.

Christi is our Human Resource Manager. She is in charge of all recruiting, interviewing and hiring of our caregivers. She works closely with our caregivers to answer any questions they may have during their visits and helps them problem solve when needed. She has 20 years of experience in the customer service industry which helps in her ability to coordinate all field training and in-service trainings with the caregivers. She has managed and co-owned her own business and is now enjoying this recent career change as a way to give back and help others. She personally benefits from the reward of helping others and loves being a part of helping seniors receive the care they need so that they are able to stay in their homes. She also enjoys being a part of the support system between caregivers and families. Her family is a very important part of her life too. She is happily married with two wonderful young boys that she gets to come home to everyday. She also feels blessed to have the opportunity to work closely with her father day to day as they continue to grow and care about the Visiting Angels business.

Juliet is our Quality Care Manager. Her passion is to help provide and create a "Culture of Care" for our office. She helps assist with all operational procedures to ensure that the highest standard of care is being provided to our clients, caregivers, as well as, within our office. She has several years of experience working as a Caregiver which allows her to appreciate and value the importance of the needs of our Caregivers on a daily basis. She loves to pay close attention to details while overseeing new projects and helping Visiting Angels strive to maintain the level of integrity to support and provide the best compassionate care possible to families. In her free time she enjoys being married to her best friend and they are always blessed to spend time with their five daughters and grandson.
Serving the Communities of Western Wayne County Michigan
Visiting Angels PLYMOUTH, MICHIGAN
39319 Plymouth Rd #8
Livonia, MI 48150
Phone: 734-661-2850
Fax: 734-661-2851