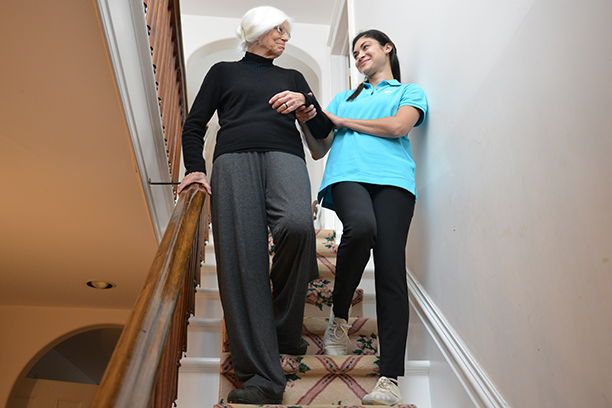 Office Staff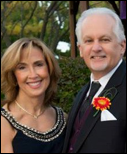 John, a retired police officer and his wife, Doreen started this franchise in 2008 with the goal to provide honest, reliable care for seniors and U.S. veterans around the Plymouth/Canton area. After serving several communities as the Lieutenant and Chief of Police, John carried on his passion for serving and protecting the public to this Visiting Angels franchise. His lifelong dedication to law enforcement provides our clients with peace of mind, knowing that he is thorough in the choice of caregivers employed through Visiting Angels.
John's main motivation for Visiting Angels is to keep the elderly in their homes as long as possible so they can live the last years of their life to the fullest. As the company's Chief Operating Officer, he says he loves what he does and feels honored to be able to provide a service that helps make things a little easier for our elders and veterans.
Doreen wears multiple hats, tripling as the Visiting Angels Administrative Officer, a dental hygienist, and a mother/grandmother. After her own mother developed Dementia several years ago, Doreen realized the importance of having trustworthy, dependable, and reliable caregivers around to help out her parents. "It's become a necessity to have somebody trustworthy around to help my mother and to give my dad a break."
Doreen hopes our caregivers will provide peace of mind to families who are unable to be with their loved ones at all times. She understands how difficult it is to adjust to a parent or loved ones changing needs, and works hard to assure that our clients have the best service possible to put both them and their families at ease.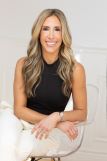 Julie Haggart is Visiting Angels' owner and Director, and has been with the franchise since it opened its doors in 2008 to provide honest, reliable care for seniors and U.S. Veterans around the Plymouth-Canton area. Julie has a strong connection to the elderly, which was shaped by the many weekends she spent with her grandparents as a child. She remained very close to them throughout their lives. Watching her grandmother battle Parkinson's disease gave her the desire to help others who are experiencing the difficulties of aging. Julie's true calling is to support and care for Veterans as a result of the inextricable bond she had with her grandfather who served in the Army during World War II.
Julie is happily married with two wonderful children and two sweet dogs. In her free time, she enjoys watching her kids participate in their many activities that include gymnastics, hockey, and golf. She understands the importance of self-care, and regularly participates in kickboxing, running, and HIIT classes. Faith plays a central role in her life, and her family attends Northridge Church and she listens to Steven Furtick sermons on a weekly basis. Julie visits clients daily, and on many occasions she is accompanied by her Goldendoodle, Charlotte who has gone through over 500 hours of obedience training. Charlotte loves visiting local seniors in their homes and at assisted living homes in the Plymouth-Canton area, and has brought smiles to countless people. Julie has a bachelor's degree in communications from Eastern Michigan University. Her commitment to providing superior home health care for the elderly and U.S. Veterans has been evident since the franchise opened in 2008. To get in touch with Julie directly, please email her at: jhaggart@visitingangels.com

Sharon is our Client Care Case Manager. Sharon graduated from Wayne State University with her Master's Degree in Social Work and has previous experience working as a Hospice Social Worker. Sharon has a passion for Seniors receiving quality care and ensuring they can safely "age in place". She handles many of the new service inquiry calls and meets with prospective clients and families for their informational visits. With her excellent source of knowledge, she helps educate families at their intake visits and creates a plan to address all the client's needs. Sharon also performs consistent Supervisory Visits and Care Plan update visits. In addition to visiting with prospective clients, she is also responsible for and enjoys doing the Visiting Angels Community Outreach and Marketing. In her free time, Sharon loves spending time with her family. She is married and has 2 children. She enjoys various activities with her husband and kids and loves cooking with her daughter.
Serving the Communities of Western Wayne County Michigan
Visiting Angels
PLYMOUTH, MI
39319 Plymouth Rd #8
Livonia, MI 48150
Phone: 734-661-2850
Fax: 734-661-2851