Senior Home Care in Wayne County, MI
Visiting Angels of Plymouth, MI
provides
senior home care
services
and
respite care
for anyone who wants to continue living in the comfort of their own home, despite the effects of aging. Every day, our mission is to create a "Culture of Care" that improves the quality of life for the whole family. With decades of experience, we've crafted a self-directed model of
in-home care
that can transform elderly life for seniors and their families.
How Can Visiting Angels In-Home Care Help You?
With Visiting Angels of Plymouth Michigan you can forget about moving your loved one into a nursing home. We promise they will not only live comfortably in their own home, but they will thrive by receiving the one-on-one attention that they need and deserve. Whether it's short term or long term care, our clients soon become like family to us. We only want the very best for them, and we provide that through various areas of daily living assistance. A nursing home can not replicate the one-on-one attention that we offer.
Common Senior Home Care Services We Provide:
Bathing Assistance
Dressing Assistance
Hygiene Assistance
Grooming
Assistance with Walking
Medication Reminders
Errands
Shopping
Light Housekeeping
Meal Preparation
Flexible Hourly Care
Respite Care
Live-in Care
24-Hour Care
Do I Need Senior Home Care?
In our experience, there are some obvious warning signs that it's time to consider senior home care. It might be the best option for you if your loved one: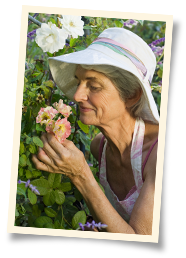 Wants to stay in their own home
Wants to avoid a nursing home
Struggles to complete tasks throughout the day
Struggles to move about safely
Needs assistance with their hygiene
Needs assistance with dieting and meal preparation
Needs reminders for medication
Is alone throughout the day
Needs support with hobbies and interests
Requires specialist assistance
Your family needs respite care
Get Started with Visiting Angels Plymouth, MI
If you or your loved one needs senior home care or your family needs some respite, then you're in the right place.
We'll meet you and your loved one face-to-face in their own home (if you wish)
We'll address any questions or concerns
We'll provide you with a list of loving caregivers that have the skill set your loved one needs and deserves
You get to choose your caregiver
With your caregiver's assistance, a 'Personalized Care Plan' will be crafted
We'll be on hand 24/7 to handle any demands
No Minimums Contract Required For In Home Care
We believe your needs require care that is flexible and comfortable. That's why we do not require clients to sign binding commitment contracts. Pay can be made privately and through long-term care insurance, and we use automatic payments similar to your utility companies, so payment is easy and hassle free.
Get Started
Expert Areas of Senior Home Care
We know that each individual has different needs and with age, those needs require different skill sets. We've built up a team of caregivers that can cover a broad range of demanding in-home care areas:
Alzheimer's Care
We work to ensure that life is as comfortable and familiar as possible for our Alzheimer suffering clients. From activities of daily living, to respite care for your family, we will make life easier.
Dementia Care
At Visiting Angels Plymouth, MI we don't believe in a 'cookie cutter' approach to dementia care. We recognize that each person and each family needs a unique care plan that works best for them.
End of Life Care
When the end of life is in sight your loved one and your family will want to concentrate on spending quality time together. We can be there to make the experience as peaceful and enjoyable as possible. We'll take care of laborious, tiresome tasks and help to reduce any anxiety that is likely to arise. We also have a unique relationship with several hospice agencies in your area.
Respite Care from Visiting Angels Plymouth, MI
When relatives and friends assist alone, the strain can sometimes become too much to handle. That's why we believe that in-home care includes the entire family. With our respite care service, we can remove the burden placed upon your family by taking over the responsibility of care. We can work for any duration, whether it be one day a week or while you take a vacation for a month, Visiting Angels has you covered.
Prevent burnout, by reducing the burden placed upon your family
Help out with specific tasks that you struggle with or are tired of handling
Free-up precious time in your weekly schedule
Allow your family relationships to flourish, by giving you the space to focus on what matters most

Senior Home Care Services Near Me
Owners John Roehrig & Doreen Debolski opened a Visiting Angels in Michigan, after noticing the need among elderly Wayne County residents for reliable caregivers so they can receive care without giving up their independence of living in their own homes.
Visiting Angel, since 1998, has been providing exceptional senior caregivers to elderly clients throughout the State of Michigan. With offices operating across the state, we have worked hard to become a trusted and respected senior home care option for the elderly and disabled.
Our Own Team of In-Home Care Caregivers:
We're proud to say that we employ our very own team of professional caregivers. We only hire genuine, compassionate caregivers to ensure that our "Culture of Care" standards are met at all times. Our caregivers are all hand-selected, background checked, highly trained and certified.
Why Use Visiting Angels Plymouth, MI for Senior Home Care Services?
We have a professional team of our very own caregivers
We're available 24 hours a day, 7 days a week
Flexible contracts
Affordable hourly rates
We offer personalized care plans that are proven to improve the quality of life
Visiting Angels have been serving seniors since 1998
Locally owned and operated
Visiting Angels Plymouth, MI Reviews
"Thank you to all the wonderful staff at the Visiting Angels of Plymouth. They took the time to care for my family like it was theirs, matching the perfect caregivers for the experience necessary. If you or your family are looking for some additional assistance or respite care, give this office a call John and his team were the best."
"What an absolutely wonderful, caring company! Sharon, Nettie, Heather plus everyone else really care about their clients. With our uncle, Visiting Angels have gone above and beyond with great service and compassion. Our uncle loves the care he gets and the fact at 92 he is able to stay in his home and keep his dog."