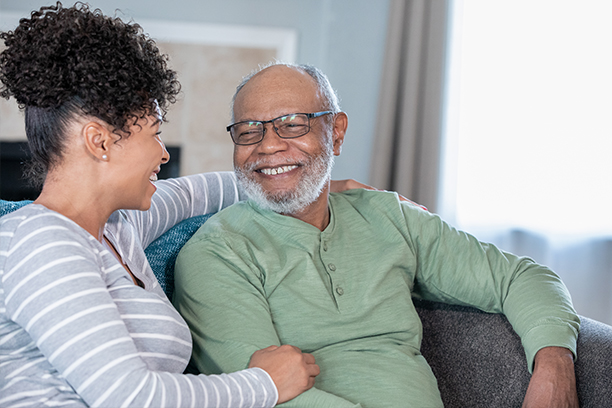 How Transitional Care in San Jose Reduces Hospital Readmissions
Having a loved one in the hospital can bring on immense worry for family members. You may worry about their comfort, their health, and how soon they can finally return home. However, if you are familiar with the statistics for rehospitalization, you may also worry about preventing their return to the hospital. Getting started with the personalized transitional care services from Visiting Angels® San Jose can help lower your loved one's risk of a hospital readmission.
Our local care agency has a whole program designed to assist seniors who are in the hospital and are awaiting discharge. This program, known as Ready-Set-Go Home, includes a wide range of services that support seniors prior to their discharge and during their recovery at home. Our goal is to help care recipients avoid complications that can bring on a hospital readmission and help them regain their independence and quality of life at home.
What Causes Hospital Readmissions for Seniors in San Jose?
Nearly one-fifth of Medicare beneficiaries are readmitted to the hospital within only a month after being discharged. These statistics are worrying to say the least, and when your loved one is in the hospital, their future well-being may be one of your main concerns. It's important to understand the factors that lead to rehospitalization, one of which is the absence of in-home support after a hospital stay.
Elderly adults who lack a helping hand when they return home from the hospital are not always able to maintain their own well-being. They may skip important personal care tasks or forgo their doctors' directives due to mobility limitations, exhaustion, or lingering symptoms. Unfortunately, this situation can lead to a deterioration in their health and the need for a return to the hospital.
How Our Transitional Care Program Can Help
Ready-Set-Go Home has been carefully designed to include the different types of support seniors often desperately need before they are discharged from the hospital and as they regain their footing at home. We start by offering in-hospital guidance for care recipients and their families, paving the way to a robust care plan and facilitating thorough preparations for the discharge process.
We then concentrate on helping seniors recover in the comfort of their home. Our caregiving team is able to assist with bathing, grooming, dressing, remembering medication schedules, attending doctors' appointments, and many other essential activities.
Learn more about Ready-Set-Go Home by calling Visiting Angels San Jose to set up a free transitional care consultation in the local area today.
Serving San Jose and Surrounding Communities
Visiting Angels
SAN JOSE, CA
1090 Lincoln Ave #5-D
San Jose, CA 95125
Phone: 408-610-9996
Fax: 408-610-9903