Choosing Senior Home Care as an Alternative to a Senior Care Facility
The most compelling reason to choose senior home care is that it does not require a move. Seniors can stay safe where they are most comfortable, in their own homes. Moving to a facility often requires a senior to downsize their home, their possessions, and their lifestyle in order to accommodate their new environment. However, when you choose senior home care, you are choosing to supplement your lifestyle with friendly, compassionate, and caring companion caregivers. You forgo the stress of packing and selling precious family possessions that you aren't quite ready to part with and gain confidence as you are supported in your home environment.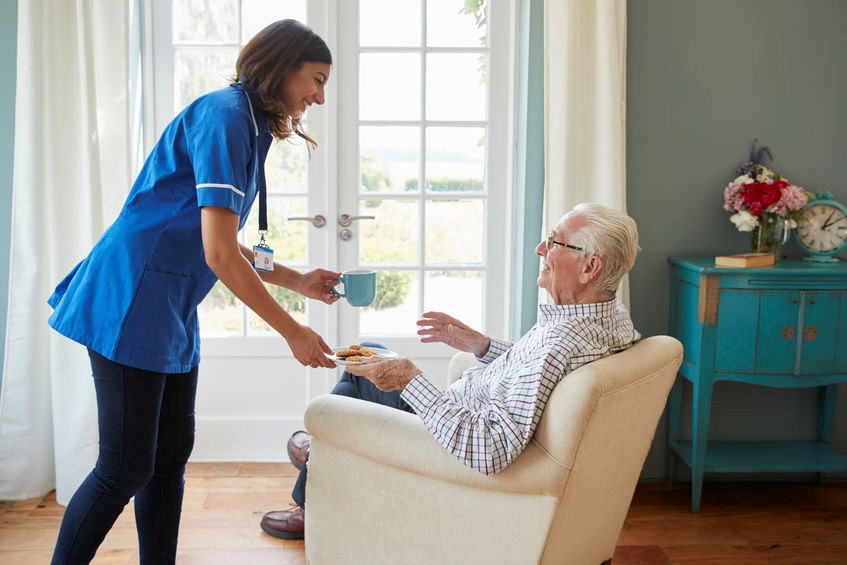 Receive Individualized Care
Another compelling reason to choose senior home care instead of a senior care facility is that senior home care allows seniors to receive individualized care. Senior home care is personalized to each client, meaning that your needs are kept at the very center of your plan of care. When your caregiver comes to your home, they are not distracted by other clients. Their focus is solely on you and your preferred routine. Caregivers who work in senior care facilities often have to juggle multiple residents, which means that someone always has to wait. In light of the COVID-19 pandemic, many senior facilities were completely quarantined from outside visitors. Families could not visit and seniors could not leave for risk of exposing seniors to the virus. Should the second wave of COVID-19 happen this fall, would you prefer to be in the safety of your own home where you decide who comes and goes, or in a senior facility where you have no say?
More Cost-Effective
When first considering to move or to choose senior home care, many seniors assume that it's more expensive to hire senior home care than it is to move to a senior care facility. However, many seniors and their families neglect to consider the overall cost of the move and the ongoing costs of the senior care facility. It's not just the initial costs, but the ongoing costs of care that may be unforeseen. Many senior care facilities need to increase rates over time and can do so with little penalties. Other costs to consider are the rates of higher levels of care, activity or outing charges, and the expenses of buying groceries in addition to the meals already provided by the facility. Big or small, these costs add up over time. Senior home care is more cost-effective when you look at the bigger picture. This is especially true if family members are able to supplement some of the senior home care needs, such as running errands or preparing meals.
Peace of Mind
Finally, choosing senior home care instead of a senior care facility means peace of mind for everyone. Many families continue to worry about the emotional and physical well-being of their senior family members even after moving them to a senior care facility. Are they lonely or bored? Are their care needs being met in a timely manner? Was this a mistake? These are just a few of the questions many families find themselves asking after moving their senior family member to a senior care facility. However, when seniors and their families choose senior home care, many have shared it's like a weight has been lifted from their shoulders. They have peace of mind knowing someone is supporting their senior family member, no matter how close or far family members live from one another.
As you consider alternatives to senior care facilities, we urge you to consider the exceptional senior home care services provided by Visiting Angels of Santa Clarita. Our commitment to our clients and their families is simple. We'll help you continue to live safely and independently in the comfort of your own home while giving your family peace of mind knowing you are receiving the assistance you need. We welcome the opportunity to work with you. Please contact us today by calling 661-263-2273.
Visiting Angels Santa Clarita, CA
661-263-2273
https://www.visitingangels.com/santaclarita/home
https://www.facebook.com/VisitingAngelsSantaClarita