Four Ways to Stay Active While Social Distancing
As social distancing and quarantines are in effect across our nation, it's still very important to stay active. Physical activity has health benefits for people of all ages, especially seniors. It leads to increased mobility and decreased chronic health conditions. Participating in exercise on a regular basis leads to longer, healthier lives for seniors and is a factor in preventing dementia. Staying active prevents cardiovascular disease, while fighting depression at the same time. It can even promote deeper sleep for seniors who struggle with restlessness at night.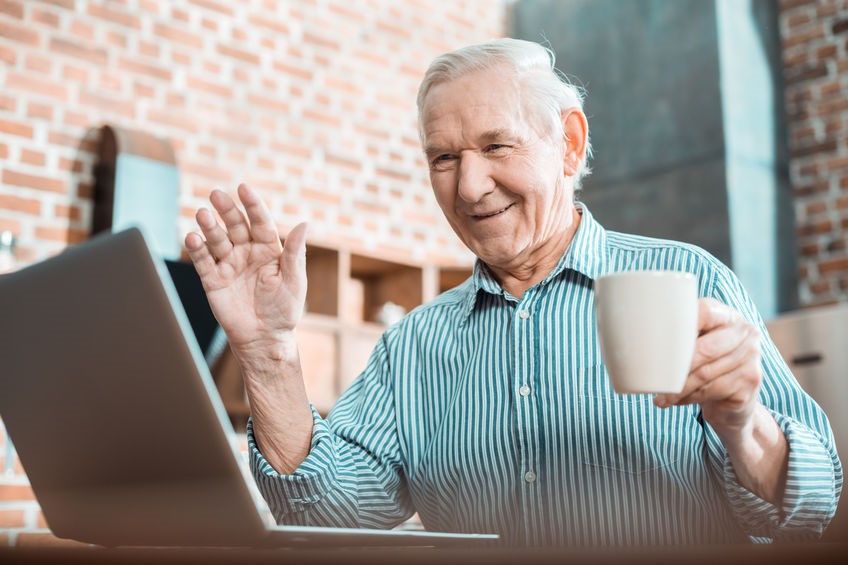 Yet, despite the overwhelming evidence that physical activity is positively associated with healthy aging, many seniors continue to lead a sedentary lifestyle. The Centers for Disease Control and Prevention reports that nearly 31 million adults over the age of 50 are sedentary. Inactivity seems to increase with age, so it's all the more important for seniors to be aware of their routine habits.
In addition, the mere onset of this global pandemic has caused many seniors to abandon their usual active lifestyle. Gyms and senior centers have closed. Usual go-to places for exercise or a walk are no longer available for some seniors. Even a walk around the block can be a barrier for seniors who are at high risk for COVID-19. If you are a senior who desire to add more movement to your day, but you don't know where to begin, here are a few ideas to help you stay active while practicing social distancing.
Set Long-Term Move Goals
Consider setting long-term move goals instead of short-term goals that might not be attainable right now. You may not have the energy to move consistently for 30 minutes. Start by setting goals to move for five minutes every hour, until you've reached 30 active minutes. If you sit most of your day, set a goal of standing for one minute each half-hour. Recognize that it's important to move throughout the day, and not just for a set amount of time once a day.
Engage in Hobbies
An active lifestyle doesn't just refer to fitness and exercise. It also refers to how you spend your day. If you're a senior who spends most of your free time watching television or sitting sedentary while reading, consider participating in hobbies that offer more activity. Engage your mind and body while cooking or baking. Spend time crafting or gardening outdoors in your yard. Stand to bird watch from the window. Hobbies are a fun way to add more activity throughout your day, without you even realizing that you're doing so.
Utilize Technology to Maintain Relationships
Seniors who have an active social life are more likely to live an active lifestyle. Consistent social interactions help seniors stay physically, emotionally, and mentally fit. It's very important that seniors maintain their social connections as they practice social distancing. Social distancing does not mean social isolation. Make a few phone calls a day to family and friends. Connect with them via Skype, FaceTime, or other video chat platforms. Start a virtual book club or meet up virtually with your coffee club. You can still engage in social activities while maintaining social distance, especially with today's technology.
Try a Senior Fitness Video
If you need inspiration to move, check out a senior fitness video. You can find just about anything on YouTube. Many libraries also provide digital items for their patrons. Search for a fitness class designed for seniors and one that is appropriate for your fitness level. Fitness videos are great because they make you feel as if you're a part of a class, even when you can't be there. Be sure to vary your routines and give yourself breaks if you wake up sore the next day.
Visiting Angels of Santa Clarita wants all seniors to stay safe and healthy while we all practice social distancing. We are here to support you during this pandemic and beyond. We can help you stay connected when your family cannot visit. We can help you revisit hobbies you previously enjoyed, keep you company throughout the week, or help with meal planning and preparation. We are doing all that we can so that no senior is left isolated and alone. Please contact us today to learn more about our senior home care services. We look forward to hearing from you.