Preventing Loneliness and Depression in Seniors
Although we live in an age where technology makes it possible for us to connect with family and friends worldwide, research shows that our society is experiencing loneliness unlike any other generation. Seniors are not exempt from feelings of loneliness and may even be the loneliness cohort. According to a report published by the National Academies of Sciences, Engineering, and Medicine, approximately one quarter of seniors over the age of 65 are socially isolated. Adults over the age of 50 have an increased risk for loneliness and depression because they are more likely to experience situations that set them up for social isolation, such as living alone, the loss of family or friends, chronic illness, or even hearing loss.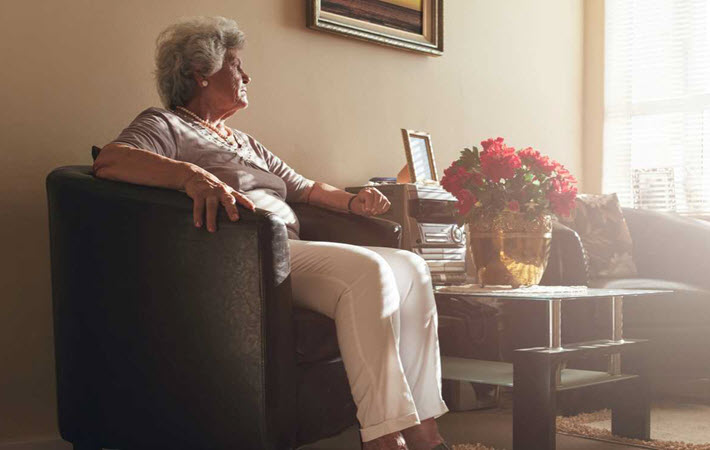 As the coronavirus pandemic continues to pervade our nation, more seniors are at a higher risk for experiencing loneliness, depression, and social isolation. The lack of opportunities for seniors to socialize amongst their families, friends, neighbors, and peer groups present a challenge for seniors to stay connected during this pandemic. Places where seniors would typically gather are either closed or have appropriate precautions in place that make it difficult for some seniors to connect.
Lonely seniors are at a greater risk of mental and physical decline than their more social counterparts. Loneliness increases the likelihood of mortality and can increase a senior's chance of developing dementia. Therefore, it's critical that seniors recognize their increased risk factor for experience loneliness and depression and make a plan to prevent it. Here are a few ways that seniors can prevent loneliness and depression and reduce their risk for mental and physical decline.
Find New Ways to Stay Connected
As mentioned above, places that used to provide social opportunities for seniors are not very accessible to many seniors right now. Therefore, it's important for seniors to find new ways to stay connected. Whether it's learning to connect virtually with your book club or participating in an online religious service, seniors can still engage in events that bring them joy. Social distancing visits, even if brief, can also provide reprieve for seniors who are struggling with loneliness. Remember, this pandemic will pass, and routine social opportunities will resume. Until then, look for ways that you can stay connected with those most important to you while staying safe and healthy.
Be the First to Reach Out
Lonely seniors, especially those who live alone, often feel like they're bothering the lives of their family and friends when they reach out. Yet, this is often not the case. If you tend to wait until someone reaches out to you, challenge yourself to be the first to reach out. Call your adult children and engage in a conversation with them. Reach out to your neighbor or surprise a friend with a handwritten note. Take the focus off yourself and initiate a phone call; you may be surprised that your voice was just what someone needed to hear today.
Prioritize Routine Health Appointments
Routine health appointments go a long way to help address health problems that can lead to loneliness, depression, and social isolation. Some seniors who struggle with loneliness do so because they have underlying medical conditions that cause them embarrassment, such as untreated hearing loss or incontinence. When these conditions are addressed, seniors have the confidence to say "yes" to a social distancing visit. Routine health appointments also allow your physician to keep a tab on your mental health.
Care for Someone or Something Else
A great way for seniors to prevent loneliness and depression is to find someone or something else to take care of during this pandemic. Consider adopting a pet, such as an older cat or dog. Older animals don't require as much effort as new kittens or puppies, and often are already house trained. If pets aren't an option, purchase a few plants that you can spend time nurturing. You can even care for your adult children or grandchildren from a distance by writing letters or sending care packages.
If you are a senior who continues to struggle with loneliness, depression, or social isolation, know that Visiting Angels of Santa Clarita is here to support you. We offer a variety of senior home care services that assist seniors so they can stay safe and independent in the comfort of their own home. In addition to assistance with basic hygiene, laundry, light housekeeping, and meal planning and preparation, we also provide companion care. While the laundry is running or dinner is cooking in the oven, our compassionate caregivers can spend time with you, engaging in your favorite activities. If you're looking for a way to connect with other seniors in the area, we encourage you to check out the offerings of the SCV Senior Center in Santa Clarita, which includes Zoom coffee meetings and classes. Please click on this link for more information. Make us a part of your plan to prevent loneliness, depression, and social isolation. Contact us today by calling 661-263-2273 to learn more about our amazing senior home care services.