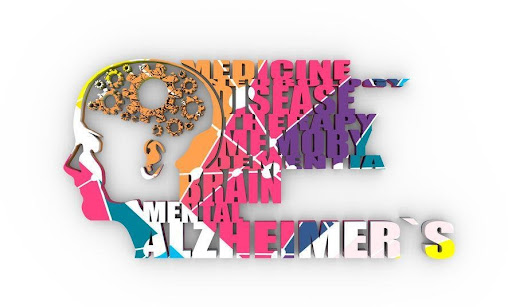 Winter Health Tips for Seniors in the Antelope Valley
Although the change in seasons is very minimal for those living in Southern California, our bodies innately want to slow down and regenerate for a fresh start come spring. Shorter days and cooler temperatures lend to a slower pace. After a season filled with indulgent foods, many seek to restore balance in their diets. Others find the slower pace of January to be the perfect opportunity to make time for self-care.
It's easy to coast along and slide into unhealthy habits during the winter months. The weather outside may not be extremely cold, snowy, or dry, but there are other unique winter challenges that seniors in the Antelope Valley experience. However, Visiting Angels of Santa Clarita feels it's always best to be prepared for what may occur. Here are our top five winter health tips for seniors in the Antelope Valley.
Dress In Layers
While the temperatures are generally mild throughout the winter season, January is still the coldest month. The day's lows can be as cold as the 30s, and average highs hover around the mid-60s. Seniors should be prepared for the fluctuation in temperatures by dressing in layers. Keep warm by wearing a cardigan over a long-sleeve or t-shirt. As the day warms up, you can remove an outer layer to stay cool.
Be Cautious Outdoors
Winter may not mean snow for the Antelope Valley, but it does mean that we can expect rain and strong winds. It's important for seniors to exercise caution when they head outside. Colder temperatures at night could cause dew or rain to freeze on sidewalks and driveways. Seniors who drive need to be aware of road hazards during the winter months, such as freezing rain, fog, and high winds. The winter season also means less daylight. Seniors need to ensure that they have sufficient lighting outside of their homes. Choose lights with motion sensors or consider installing lights with timers that coincide with the sunrise and sunset.
Consider a Vitamin D Supplement
Shorter daylight means fewer opportunities to get Vitamin D naturally through the sun's rays. Sunlight is also weaker during the winter months, which can alter overall mood and energy levels. It's important for seniors to be aware of their overall mood and proactively stave off seasonal affective disorder by ensuring they receive enough Vitamin D. Consider taking Vitamin D supplement during the winter months. Make it a priority to spend a few minutes outdoors midday, when you'll get the most benefits from the sun's rays.
Check Your Carbon Monoxide Detector
Many seniors use gas heaters, space heaters, or fireplaces to keep warm throughout the winter season. While these heat sources create a cozy environment, if there isn't proper ventilation, carbon monoxide can build up in the home. Too much carbon monoxide can lead to illness, unconsciousness, or even death. January is a great month to check carbon monoxide detectors or install one if you don't already have one. It's also a great time to check to see if your smoke detectors are working and replace batteries if needed. If you choose to use a space heater or electric blanket, ensure you use them safely. Keep the area around the space heater free of clutter and plug them directly into the wall instead of using an extension cord. Only use electric blankets that automatically shut off after a certain amount of time.
Stay Active
Finally, it's natural for our bodies to want to slow down and rest all winter long. Yet, seniors need to remain active even in the winter season. It takes longer for seniors to rebuild muscle and endurance, so they must continue to pursue an active lifestyle. Plus, exercise increases circulation, which helps seniors stay warm. Prioritize fitness in your daily routine. For an additional mood boost, take a brisk walk outdoors when the sun is shining.
Visiting Angels of Santa Clarita wants all seniors to remain safe this winter season. We are here to assist those who may need a little help to maintain their independence and safety. Our competent and compassionate caregivers can assist you with various non-medical care tasks, such as bathing, dressing, laundry, and meal preparation. They can also help you stay safe this winter by escorting you on a walk or providing companionship when you cannot socialize with friends or family. To learn more about us and start your year off right by partnering with us, please contact us today by calling 661-263-2273.