Senior Care Provider in Seattle WA: Questions to Ask When Choosing Care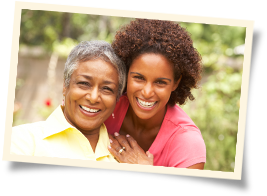 When an elderly loved one begins having difficulty at home, many families in Seattle WA seek the help of a professional senior care provider. But finding the right fit for your family may seem easier said than done.
In order to find an agency that ticks every box, you'll need to get to know your local options. That means asking a lot of important questions. The first questions you ask should be about your family's concerns and goals in terms of your loved one's care in Seattle WA. Then you'll need to start asking questions about what kind of senior care provider will best be able to meet those needs.
What Should You Know About a Senior Care Provider in Seattle WA?
Meeting face-to-face with any senior care provider you're considering allows you to get to know them before entrusting your loved one into their care. During that first meeting, it's important to make sure you don't leave any questions unasked or unanswered, and that you are clear on their policies and procedures.
Some questions you'll want answered by any senior care provider in Seattle WA you consider include:
How are their caregivers chosen, trained, and matched with families?
Are there any services which their caregivers are not able to provide?
What kind of scheduling options are offered and how flexible are they?
Are caregivers available on weekends, holidays, and overnight?
How likely is it that short-notice requests will be accommodated?
How often will you be updated about your loved one's care?
How can you reach them if you have questions or concerns?
Armed with the answers to these questions and any others will help your family make decisions about the future of your loved one's care with confidence.
Your Local Trusted Choice: Visiting Angels Seattle WA
At Visiting Angels® Seattle WA, we understand what a big undertaking finding a senior care provider can be. That's why we offer families in our community the chance to get to know us free of charge and from the comfort of home by bringing free consultations right to their door. It's an ideal opportunity to learn everything you need to know about our home care services and standards without being pressured to make any decisions before you feel ready.
Find out more about our senior care providers by calling Visiting Angels Seattle WA today to book your free, in-home consultation.