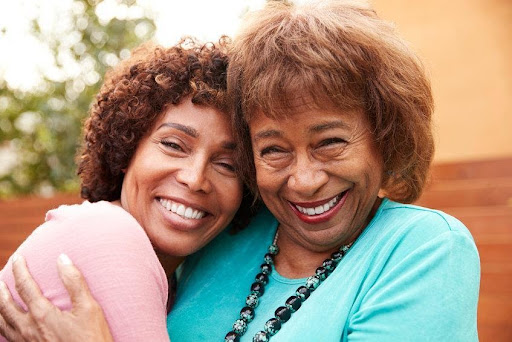 Common Mistakes Adult Children Make with Their Aging Parents
Providing care for an aging parent is a rewarding task. Not only does the child have more opportunities to spend with their parents, but the experience opens exceptional bonding opportunities and the chance to create new memories. However, providing care and support to your aging parents can also be challenging. Reduce the emotional toll of caregiving on yourself and your parents by avoiding these common mistakes adult children make with their aging parents.
Lack of Communication
One of the biggest mistakes adult children make with their aging parents is a lack of communication. Children may want to preserve the dignity of their parents, so they begin to help without ever clearly defining their new caregiver role. What starts as occasional assistance quickly morphs into a full-time caregiver role for a child. Avoid this mistake by talking with your parents before you jump into the role of caregiver. Be honest with your own caregiving abilities and set clear boundaries to avoid taking on too much.
Avoiding Difficult Conversations
Another common mistake adult children make with their aging parents is avoiding certain topics that can be difficult or sensitive. However, it's important that adult children understand their parents' preferences and wishes. Before it's too late, have a candid discussion with your parents about their end-of-life preferences. Ask about their living will and who they named as health care power of attorney. Know where you can find certain legal documents if you need them. Remember to honor and respect your parents' wishes, knowing that it's okay to agree to disagree.
Not Having a Tentative Long-Term Plan
Another avoidable mistake is not planning for the long term. When there isn't a tentative plan, rash decisions can be made at the emotional height of the next crisis. Take time to consider all possible events that could impact your parents' health and well-being. Consider your parents' family health history and plan for possible chronic health conditions, including memory loss. Again, discuss what plans they've already made, where they prefer to age, and what help they wish to receive.
Refusing to Ask for Help
Many adult children make the mistake of refusing to ask for help when caring for their aging parents. They feel the need to prove they can do it all, even though caring for another entire household is another full-time job. Avoid this mistake by asking for help and accepting help when it's offered. Enlist the help of other family members. Let them take one or two tasks off your to-do list. Rotate who checks in with your aging parents so that you have time to spend with your own children. If you don't have family nearby, consider hiring a professional home care company to give you a reprieve.
Ignoring Self-Care
The last mistake adult children make when caring for their aging parents is not taking care of themselves.
Ignoring self-care quickly leads to caregiver burnout, or the state of mental, physical, and emotional exhaustion. Avoid this mistake by prioritizing self-care. What is self-care? It's taking care of yourself—ensuring you get adequate sleep, eat healthy meals, exercise, and make time for leisure pursuits.
Visiting Angels South Elgin understands the challenges many adult children face as their parents age. We are here to help you avoid these common mistakes so that you can reduce the stress of caregiving and enrich the relationship you have with your parents. We make it easy to get the elderly home care assistance your aging parents need. Our services have helped countless older adults continue to live the lifestyle they enjoy, right in the comfort of their own homes. If you have an aging parent who needs personalized in-home care, please get in touch with us today by calling 847-429-0100 and schedule a free consultation.