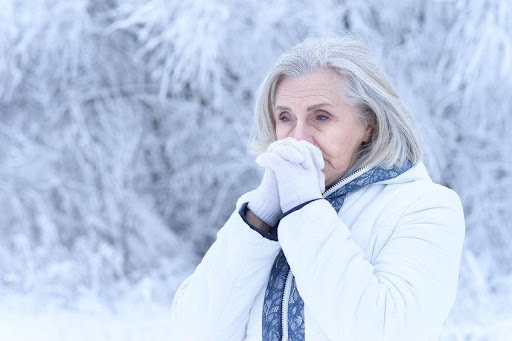 Practical Tips to Help Aging Relatives Navigate the Holiday Season
The holiday season comes with a lot of expectations. Between carrying on family traditions and assumptions about social gatherings, the holidays can turn from merry and bright to stressful and overwhelming in the blink of an eye.
Unfortunately, older adults are not exempt from experiencing heightened stress over the holiday season. Although many look forward to participating in special holiday activities, these same activities can leave them feeling exhausted and burnt out. The added stress around the holiday season can even exasperate chronic health conditions and put them at risk for further illness.
This holiday season, give your aging relative the gift of a simple holiday. Here are a few practical tips to help aging relatives navigate the holiday season with ease.
Create a Master Gift Registry
It's challenging for older adults to keep track of who wants what when it comes time to purchase holiday gifts. While some families create online or written wish lists, not every family thinks to do so. Think through what kind of gift registry will work best for your extended family. Then, create a master gift registry list that your aging relatives can easily access. Whether it's an online registry website, such as myregistry.com, an online shared spreadsheet, or a printed list someone compiles, having one master gift registry can help your aging relatives find a gift for whomever they intend to purchase gifts.
Turn to Technology
Technology is another practical way to help aging relatives navigate the holiday season. Some older adults don't feel comfortable gathering for a larger family celebration, even if everyone is vaccinated. Others may simply feel overwhelmed by larger crowds. Technology allows older adults to be a part of the celebration, even if they're not physically able to attend. Video call your aging relatives before the kids open their gifts so that they can be a part of the experience. Record holiday performances you attend, such as your daughter's recital or son's holiday play, and share with your aging relatives who don't feel comfortable attending in person.
Consider the Time
When planning holiday activities, take into consideration your aging relative's needs. Some older adults don't have the endurance they once had for long events. Others prefer to be home before it's too dark outside. Consider hosting a holiday event or activity that takes place earlier in the day and only lasts for an hour or two. Shorter time commitments that ensure they're home before dusk may be more appealing for your aging relative, allowing them to participate in the festivities.
Tone It Down
Another unnecessary holiday stressor for many older adults is hosting an extravagant holiday dinner. Many older adults feel compelled to host as the patriarch of the family. Instead, offer to host on their behalf. Use this year to let the next generation take over, allowing your aging relatives to step back and simply enjoy the time they have with family. Ask relatives that live nearby to host out-of-town family, especially if they usually stay with your aging relatives. Set the tone that the event will be low-key, inviting guests to arrive in holiday pajamas or comfy clothes. Plan a simple menu or cater the meal so that there's less time spent in the kitchen. Create an atmosphere that's relaxed and encourages your aging relatives to linger as long as they prefer.

Are you searching for ways to help your aging relatives navigate everyday life beyond the holiday season? Look no further than Visiting Angels South Elgin. Our exceptional elder home care services make the perfect holiday gift for any older adult who needs more help around their home. We help many older adults with the tasks of daily living, such as bathing, dressing, meal preparation, running errands, and more. Beyond assisting with personal care, our compassionate caregivers form a companionship with each of their clients, enabling them to get the most out of their life. To learn more, please get in touch with us today by calling 847-429-0100.