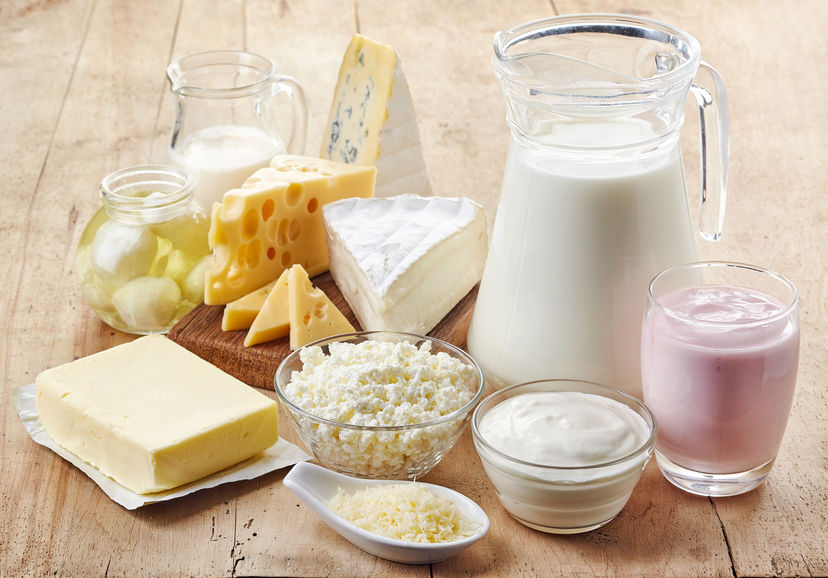 The Truth About Dairy and Older Adults
June welcomes summer's arrival. It also happens to be National Dairy Month, making it a great way to start the summer with nutrient-rich dairy foods. Dairy products contain nine essential nutrients which can help older adults manage their weight, prevent osteoporosis, and reduce their risk for high blood pressure.
Yet, some older adults find dairy products difficult to digest as they grow older. After consuming dairy, they may feel bloated or sick. Although they may have grown up drinking a glass of milk with each meal, their digestive system seems to have gone on strike in their older years. If you are an older adult who is concerned about consuming dairy, here are a few truths about dairy.
Dairy is a Great Source of Calcium
Calcium continues to be an important nutrient in older age. According to the Mayo Clinic, many older adults aren't getting enough calcium in their diet. While calcium is found in other non-dairy foods, such as broccoli, leafy greens, fish, and foods that are fortified, dairy products are the best sources of calcium. The National Osteoporosis Foundation recommends older adults get 1,200 mg calcium a day. A glass of milk contains about 300 mg of calcium, compared to 70 mg of calcium found in a cup of broccoli. It's best for older adults to stick to low-fat or nonfat dairy products to avoid excessive weight gain.
Dairy Contains Protein
In addition to being an excellent source of calcium, dairy products are healthy sources of protein. Older adults often need more protein than when they were younger to help preserve muscle mass, lose weight, or help recover after a hospitalization. Yet, up to one-third of older adults don't get an adequate amount of protein. Dental changes can make it challenging for older adults to chew protein-rich meats. Loss of appetite, impaired taste, or difficulty swallowing can also make some protein options less appealing. Dairy products are generally easier to ingest. Low-fat or nonfat dairy products are great options for older adults who want to consume more protein but limit the amount of meat in their diet.
Dairy May Prevent Heart Disease
Recent studies indicate that consuming the right kind of dairy may help prevent heart disease. According to the study, eating fermented dairy products, such as yogurt and cheese, can reduce the risk of coronary artery disease, especially in older adult men, by up to 27 percent. In addition to containing calcium and protein, dairy products also contain potassium. Potassium can help lower blood pressure, often an undetected health threat for many older adults. The American Heart Association recommends that adults choose nonfat or low-fat dairy products to help fight cardiovascular disease.
Dairy Can Cause Digestive Discomfort
Just like every other part of our body, our digestive system changes with age. It can take longer for the body to process food in older age, causing more water to be absorbed from the food waste. In addition, lactose found in most dairy products can put more pressure on the digestive system. These issues can lead to digestive discomfort, such as constipation, bloating, or diarrhea. If you suffer from such digestive discomforts, increasing your dairy intake can only make your symptoms worse. Stick to lactose-free dairy products instead and talk to your doctor about your dairy consumption.
If you're an older adult who is concerned about your health and well-being, or a family member concerned about an aging loved one, Visiting Angels South Elgin is here to help. We can help you enjoy a higher quality of life through our comprehensive home care services available to older adults. We can assist with meal planning and preparation, in addition to a variety of other professional home care services. Our compassionate caregivers can encourage you to consume the right amount of dairy based on recommendations provided by your physician. To learn more about our exceptional home care services, please contact us today by calling 847-429-0100.