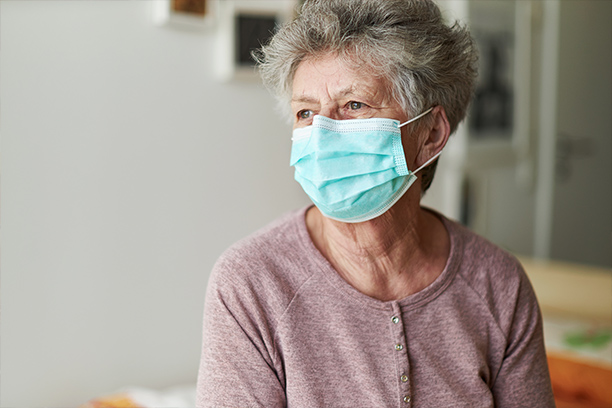 Our Character
Find a Compassionate Elder Care Provider at Visiting Angels Jacksonville
Most families struggle with the decision to hire an elder care provider for their loved one. They worry about finding an at home care agency that can meet their needs and provide compassionate care. Their loved one may be apprehensive about having a caregiver in the home. Perhaps there is concern that it will be difficult to find an elder care provider who has the needed skills and experience. If you and your family are struggling with the decision to hire an elder care provider, we invite you to call Visiting Angels Jacksonville.
At Visiting Angels Jacksonville, we understand that the decision to find an elder care provider often comes during a time of great stress for the family. Whether your loved one has recently had an illness or is suddenly struggling to live independently, you find yourself in a state of flux. Everything seems to be changing and while you recognize your loved one needs help, it can be difficult for everyone to accept that things are changing.
We'll work closely with you to ensure your loved one has all the care they need to continue enjoying independent living. With the help of an elder care provider from Visiting Angels Jacksonville, your loved one will be able to enjoy life at home and keep the routine that brings them comfort. Each elder care provider on our team has been carefully screened to ensure they are experienced and compassionate.
At Visiting Angels Jacksonville, we take great care in selecting the elder care providers we hire. Not only do we prefer each of our caregivers to have previous experience providing at home care services, we insist they have compassionate, caring personalities. Our elder care providers take the time to get to know your loved one on a personal level. They will ask questions about your loved one's preferences for care and how they like to progress through their day. Your loved one's elder care provider will also ask questions about favorite memories and experiences. Through daily interactions and friendly conversation, your loved one and his or her elder care provider will become friends.
We know it's difficult to hire an elder care provider to care for your loved one. We can help make the transition to at home care easier. Please call our Jacksonville office to find an elder care provider who will bring peace of mind to you and your family.
Serving Jacksonville, St. Augustine and Communities in Duval, St. Johns and Clay Counties
Visiting Angels JACKSONVILLE, FLORIDA
3733 University Blvd W #212
Jacksonville, FL 32217
Phone: 904-394-3203
HHA299994392