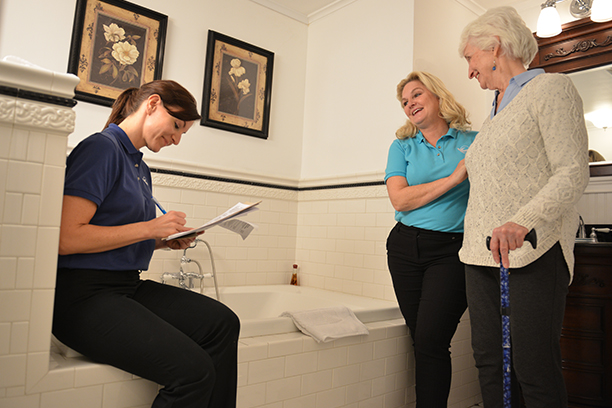 Long Distance Services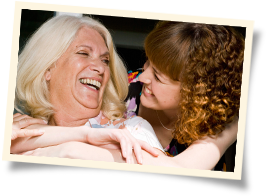 Long Distance In-Home Care Services from Visiting Angels Jacksonville
It's not uncommon for families to be scattered across the state or even across the country. While it can be exciting to have family in a variety of locales, what do you do when a loved one needs care? For families separated by distance, finding in-home care services is especially challenging. Visiting Angels Jacksonville is a non-medical in-home care agency serving families in San Marco, Julington Creek, Mandarin, and throughout the Jacksonville area. We can help your family find peace of mind.
At Visiting Angels Jacksonville, we understand how difficult it is to live far from a parent or sibling when they are ill or challenged by the effects of aging. You don't get to visit as often as you'd like and it can be disconcerting to see the changes in your loved one's health or well-being. If you are wondering how to ensure your loved one receives the best possible care, Visiting Angels Jacksonville is here to ease your concerns.
We work closely with families all across the country who have a loved one in the Jacksonville area in need of care. We can meet with you in person while you are in town or over the phone to discuss your loved one's care needs. We have experienced professional caregivers on staff to provide in-home care services. Our team of caregivers is made up of Certified Nursing Assistants and home health aides.
Our long distance in-home care services are customized to meet your needs. When you choose Visiting Angels Jacksonville for in-home care services, we create a personalized care plan for your loved one. That care plan will detail the in-home care services we will provide. It will also set a schedule of visits the caregiver will follow so your loved one will know exactly when to expect the caregiver at their home. Our caregivers are happy to provide regular follow up reports to ensure you are kept up to date on the in-home care services we are providing. Through our system of continuous follow up visits, we will check in with your loved one to ensure they are always receiving the best possible care.
Being separated from your loved one when they are recovering from an illness or struggling to live safely at home is incredibly difficult. Please call our Jacksonville office and find out how our in-home care services can ease your concerns.
Visit our online brochure library and download the information that is important to you.
Serving Jacksonville, St. Augustine and Communities in Duval, St. Johns and Clay Counties
Visiting Angels
JACKSONVILLE, FLORIDA
3733 University Blvd W #212
Jacksonville, FL 32217
Phone: 904-822-1779
Fax: 904-485-8882
HHA299994392