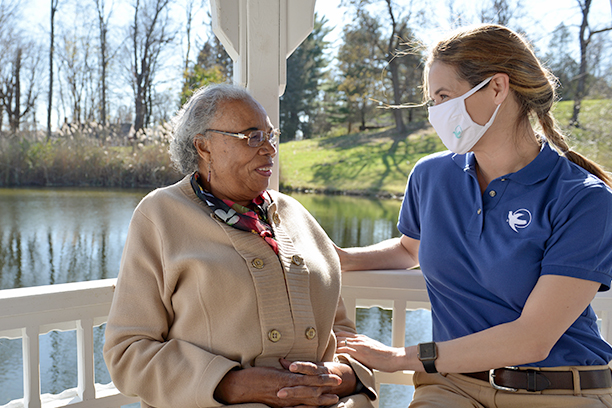 About Us
Nate Murray, LICSW - Managing Partner
Nate Murray is President and Managing Partner of MBC Senior Services, Inc, the parent company for The Visiting Angels of the South Shore, a private elder home care practice serving Massachusetts south of Boston. Nate is a licensed Independent Clinical Social Worker. Following his graduate work in 1980 at Columbia University in New York, he has held numerous clinical appointments including Director of Social Work and Nursing Home Services at Florida Keyes Memorial Hospital, Clinical Director of the Survival Emergency Shelter, and Director of the first inpatient Dual Disorders Program in Massachusetts at Arbor Health Systems, Pembroke. In 1988 he co-founded Mass Bay Counseling, PC with Louis Schippers, PhD which has grown to become the largest outpatient private, psychological practice in Southeastern Massachusetts.
Louis Schippers, PhD - Managing Partner
Dr. Schippers is a well known professional who has been in practice on the South Shore since 1970 after receiving his Doctorate from Boston University. As Vice President of MBC Senior Services, Inc he oversees the financial complexities of business operations. Dr. Schippers served as a Professor of Psychology at Bridgewater State University from 1965 – 2003 where he was instrumental in developing the Masters Degree program as Chair of the Department. He is a founding member of the Boston Institute for Psychotherapy in 1970 and has held Directorship level positions at Arbor Health Systems, Pembroke Hospital. As a Fulbright Scholar he has traveled extensively in India and China studying cross cultural approaches to human services delivery systems. In 1988 he became President of Mass Bay Counseling, PC co-founded with Nate as noted above. It was from their experience working with couples in the "Sandwich Generation" that gave rise to the interest in geriatric services and the subsequent founding of the Visiting Angels of the South Shore.
Our Office Staff
Our Staff is available to you Monday through Friday 9am to 5pm or in the event of an emergency, 24 hours a day 7 days a week. We always have both a scheduler and a manager on call 24/7.
Our dedicated office staff works side-by-side with the managing partners and director to provide the best possible care for our clients. Communication and attention to detail are a top priority in providing every client with the services they need.
Our Caregivers
Professional
At Visiting Angels we know it isn't easy to make the decision to invite a caregiver into your home. That's why our personalized screening system, which includes two, secure, background checks is performed on every caregiver. We are dedicated to providing private home care you can trust, allowing you or your loved one to remain at home.
Experienced
Our Caregivers are experienced, dedicated, trustworthy individuals who communicate closely with the office staff and managers to provide the best possible care for their clients.
Flexible
Visiting Angel's caregivers are Certified Nursing Aides, Home Health Aides, Personal Care Assistants and Companions. Whatever your needs, we can provide the right caregiver for you. We are proud of our reputation as the nation's leading, nationally respected network of non-medical, private duty home care providers and our variety of special caring and supportive services. All our Visiting Angel staff are highly trained to provide the best care possible.
In addition, caregivers are provided an additional 6 hour Alzheimer's training certification course as well as ongoing Transfer and Hospice clinics.
Providing non-medical home care assistance to adults in Abington, Braintree, Bridgewater, Carver, Cohasset, Duxbury, East Bridgewater, Halifax, Hanover, Hanson, Hingham, Hull, Humarock, Kingston, Marshfield, Middleborough, Milton, Norwell, Pembroke, Plymouth, Plympton, Quincy, Rockland, Scituate, West Bridgewater, Weymouth and Whitman, MA.
Serving the South Shore from Milton to Plymouth, MA
Visiting Angels
SOUTH SHORE, MA
475 School St #15
Marshfield, MA 02050
Phone: 781-834-6355
Fax: 781-834-6305