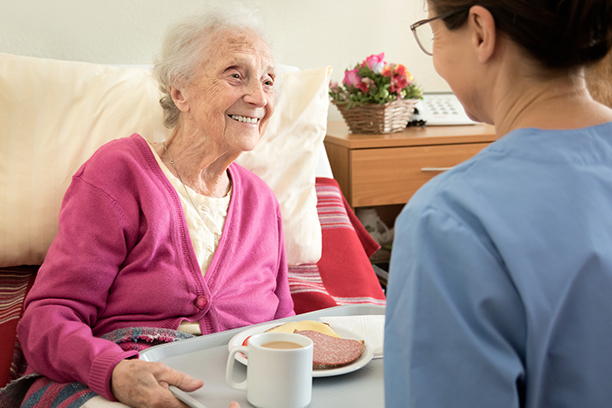 Light Housekeeping in Staunton, VA
At Visiting Angels, Our Job Is Caring for the Elderly in Every Way Possible, Including Keeping a Tidy Home in (Add Areas for Site) and Surrounding Areas
More and more seniors are choosing to age in place, maintaining their independence and their home for as long as possible. That also means that more and more family members are stepping in to make sure that their loved ones' daily needs are met. When it comes to keeping up with housework, many family members struggle to spend the time and energy needed to truly maintain a safe and healthy home environment. At Visiting Angels of Fredericksburg, caring for the elderly is our only priority, and we are ready to assist your whole family.
The Importance of Light Housekeeping
When their home is clean, your loved one is likely to enjoy better mobility, better hygiene, and better in-home safety. Keeping up with little housekeeping tasks can make a big impact. Our home care professionals are experts in caring for the elderly, and providing the everyday assistance needed for your loved one to attain their best possible quality of life.
At Visiting Angels of Fredericksburg, we know that caring for the elderly means caring for the holistic health, safety, and comfort of your loved one. Our customizable care plans are designed to support physical, mental, emotional, and social health. In fact, keeping up with household chores and maintaining a clean home plays into all parts of health. Your loved one will look better, feel better, and be able to engage in their favorite activities when their home is clean and safe.
Light Housekeeping Services
Our in-home caregivers can help with:
Washing dishes and keeping the kitchen clean
Vacuuming, sweeping, and dusting
Washing sheets and changing the linens
Keeping up with laundry and ensuring clean clothes are available
Taking out the trash
There may be other tasks that your loved one needs assistance with, and we are happy to customize your care plan to include any support your loved one needs. Our caregivers cannot be responsible for heavy-duty tasks like moving furniture, shoveling snow, or mowing grass, but any in-home task that keeps your loved one healthy and safe can be provided. Our Light housekeeping is designed to focus on the 3 main areas where our clients spend the most time, main bedroom, main bathroom and the kitchen.
Does Your Loved One Need Assistance Within Their Home?
For many seniors, the sign that they need additional assistance to stay safe and healthy is when everyday tasks cannot be kept up with. If you are noticing that your loved one's physical appearance is not being kept up, or that their household tasks are not getting done, Visiting Angels of Fredericksburg offers a wide range of caring for the elderly services to help. Contact our agency today to schedule your free, in-home assessment with our care manager.
Serving Staunton, Waynesboro and the Surrounding Communities
Visiting Angels
STAUNTON, VA
427 Lee Jackson Highway A-01
Staunton, VA 24401
Phone: 540-688-3958
Fax: 540-688-3960