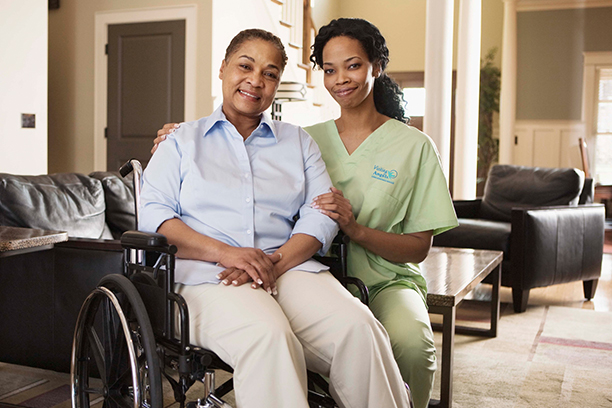 How We Assist With Aging in Place in St. Cloud 
Aging in place isn't only an option for seniors who can get through their daily routines without outside help. Even those with challenging age-related conditions and mobility limitations can enjoy living at home as they age. The professional caregiving team at Visiting Angels® St. Cloud assists elderly adults with a wide range of tasks, making it possible for them to maintain their independence and reside in familiar surroundings for longer.
The Importance of Aging in Place in St. Cloud
It's clear that most seniors want to age in place rather than move out of their homes. In fact, the vast majority of adults over 65 want to live at home, according to reports from AARP. There are several benefits that come with aging in place, including feelings of security and comfort that promote emotional well-being. Seniors are also more likely to participate in their favorite hobbies and daily routines when they live at home, preserving their overall autonomy.
In-Home Care vs. Assisted Living
Assisted living typically takes place in a shared living facility such as a nursing home, senior care community, or retirement home. While there are some benefits to living in such environments, they are often not worth undergoing the emotional trauma that comes with a move away from home.
There are also health concerns to consider when differentiating in-home care from assisted living. Because contagious illnesses are quick to spread in shared living facilities, residents can be more vulnerable to their effects than those who live in their own homes.
How We Help Families in St. Cloud
Our services help seniors remain at home while enjoying professional support with challenging activities throughout the day. We match clients with compassionate care providers who suit their personality and are capable of delivering the services they require. While our caregivers assist elderly adults with their daily routines, they also become their close companions and promote their quality of life.
This approach allows elderly adults to extend their years of comfort at home. If your loved one's independent lifestyle is at risk due to age-related circumstances, you can count on us to help them maintain the lifestyle that brings them joy.
For details about how we can help your loved one with aging in place, request a free consultation from Visiting Angels St. Cloud. Consultations are available in St. Cloud, Becker, Cold Spring, Monticello, Otsego, Sartell, Sauk Rapids, St Joseph, Waite Park, and throughout the surrounding areas.
Serving St. Cloud, Waite Park and the Surrounding Areas
Visiting Angels ST. CLOUD, MN
1705 W St Germain St
St Cloud, MN 56301
Phone: 320-230-1140
320-230-1141