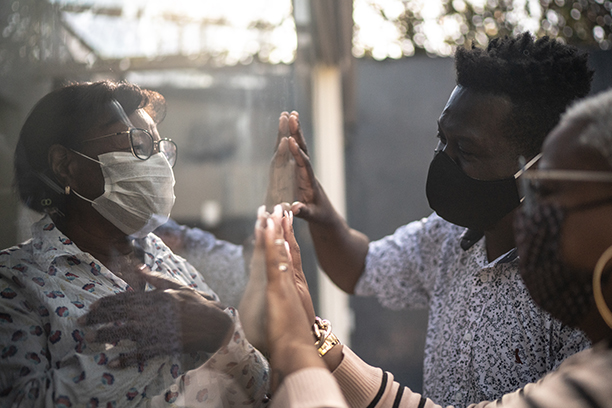 Frequently Asked Questions about Alzheimer's Disease in Stockton, CA and Surrounding Areas
Learn more about Alzheimer's disease and your options for living assistance services in Stockton, Lodi, Tracy and surrounding areas in San Joaquin County, CA
What Is Alzheimer's?
Alzheimer's disease is a serious brain disorder that causes memory loss, cognitive decline and changes in behavior. It is a progressive illness, so the symptoms get more severe as it advances. While there are cases of affected individuals living up to 20 years after being diagnosed with Alzheimer's disease, it is considered a terminal illness, with the average life expectancy of 4-8 years following diagnosis.
Around 5.5 million Americas live with Alzheimer's today, and most of them are 65+ years old. People in the later stages of dementia are unable to care for themselves and thus require living assistance services in care facilities or at home.
What Is the Difference Between Dementia and Alzheimer's?
Dementia is a broad term that includes various brain disorders affecting memory. Alzheimer's disease is the most common kind of dementia (60-80 percent of dementia cases).
What Are the Risk Factors for Alzheimer's?
The most common risk factors for developing Alzheimer's are:
Advanced age (most diagnosed individuals are older than 65)
Genetics (people with a history of Alzheimer's in the family are more likely to develop it themselves)
Heart health (hypertension, high cholesterol, diabetes, stroke, heart attack and other heart conditions increase the risk of Alzheimer's)
Other factors may also contribute to the development of Alzheimer's disease, including problems sleeping, high stress levels, heavy smoking, heavy drinking, head trauma and others.
What Are the Symptoms of Alzheimer's?
The symptoms of Alzheimer's include:
Losing short-term and long-term memory
Having difficulties solving simple problems
Struggling with daily activities
Forgetting or mixing up words
Losing or misplacing home items
Being confused about names, places, time
Behaving in an irrational way, being angry or irritable
How Does Alzheimer's Disease Progress?
Scientists now think that Alzheimer's actually begins years before the first symptoms start to show. When symptoms do appear, they are at first mild. However, as the illness worsens, the affected person may be unable to complete daily tasks, remember who they are or who their loved ones are, speak or understand speech. A family in home caregiver can provide care in the initial stages of the condition, but as it progresses, professional living assistance services are often required.
Does Alzheimer's Disease Have a Cure?
There is, unfortunately, no cure for Alzheimer's at the moment. Current treatment options are aimed at slowing down the progression of the condition.
What Are Options for Alzheimer's Care in San Joaquin County?
When a loved one gets an Alzheimer's diagnosis, it is important to start planning for their future care. While the symptoms are still mild, the affected person can usually manage on their own or with the help of a family in-home caregiver.
As the symptoms worsen, the affected person will require more assistance, and many families either opt to place their loved ones in long-term care facilities. However, a change of environment and routine can be traumatic for people with Alzheimer's disease and it may even speed up the progression of the illness.
A better solution is to work with a senior care agency like Visiting Angels Stockton. We provide specialized living assistance services for older adults with Alzheimer's disease in the comfort of their home. A professional in-home caregiver visits the client as often as possible, helps with daily tasks, promotes memory recollection through various strategies and improves home safety.
Call us today at 209-208-4132 and find out more about Alzheimer's care services offered by Visiting Angels Stockton.
Serving the Central Valley region including Stockton, Lodi, Tracy, Modesto, Manteca, and throughout San Joaquin & Stanislaus Counties
Visiting Angels
STOCKTON, CALIFORNIA
3453 Brookside Rd #C
Stockton, CA 95219
Phone: 209-208-4132
Fax: 209-952-3901
HCO #394700004