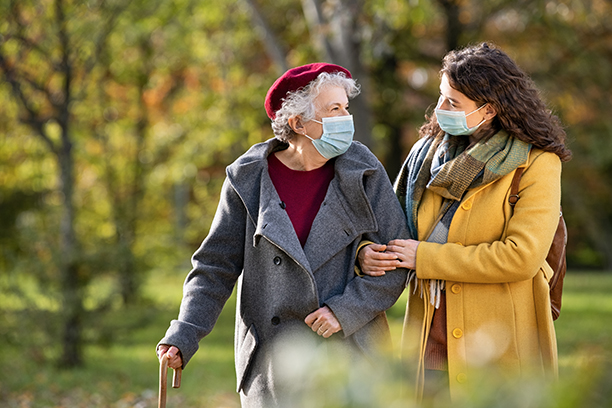 HCA Training for Visiting Angels Stockton Senior Care Providers
HCA Training Opportunities
Visiting Angels Stockton is proud of the extensive training that we provide our caregivers. Our caregivers are required to obtain a Homecare Aide HCA certification. This certification includes the following requirements:
Pre-Employment Training
In accordance with California State law these requirements must be met by every Homecare Aide HCA (Caregiver) that is employed by us. These requirements must be completed before the HCA is placed in "Active" status for employment.
Collins Learning – These classes must be completed by every HCA including those who are affiliating an existing HCA number with our organization.

First Aid – The Basics and Beyond
Fire Safety – Disaster and Severe Weather Procedures
Infection Control – Blood borne pathogens exposure control and hand washing
Company Training - Company orientation, operating procedures, abuse and safety training, and communication requirements
Defensive Driver course - All employed drivers must complete a thirty minute on-line Driver Training Program. The course covers all aspects of safe driving practices, defensive driving behavior and general automotive safety.
Post-Employment Training
In accordance with California State law these requirements must be met by every HCA on an annual basis. We have available online classes that are free of charge to our employees. These classes are related to core competencies and population specifics. Training will include but is not limited to the following topics:
Client rights and safety
How to provide for and respond to a client's daily living needs
How to report, prevent and detect abuse and neglect
How to assist a client with personal needs and other home care services
How to safely transport a client
Death and Dying perspectives
Communication and Conflict Resolution
Ethics
Fall control and management
HIPAA
Sensitivity Training
There are also periodic classes taught by our partners in the Care Continuum that relate to their specific fields of expertise. These classes may include:
Transfer Skills
Hoyer Lift Training
End of Life Care
Bathing and Personal Care
CPR
Learn more about our Caregiver opportunities at our website: Employment Opportunities
Serving the Central Valley region including Stockton, Lodi, Tracy, Modesto, Manteca, and throughout San Joaquin & Stanislaus Counties
Visiting Angels STOCKTON, CALIFORNIA
3453 Brookside Rd #C
Stockton, CA 95219
Phone: 209-208-4132
Fax: 209-952-3901
HCO #394700004