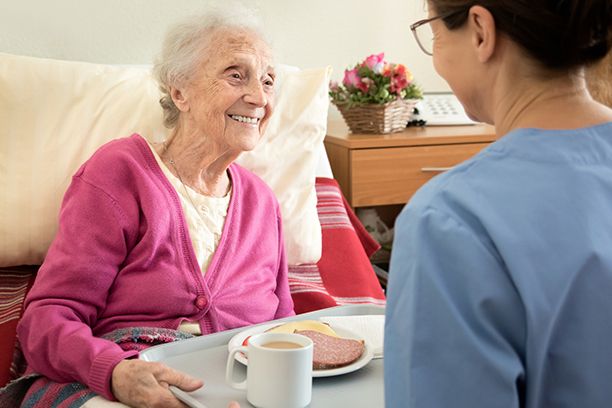 How Our Quality Home Care Services Help Seniors in San Joaquin and Stanislaus Counties Stay Connected
The Social Care program from Visiting Angels provides quality home care services that allow seniors in Stockton, Tracy, Lodi, Ripon and surrounding areas in the Central Valley region of California to stay in touch with the people they care about through social media and other digital tools
At Visiting Angels Stockton, we believe that the social well-being of seniors should be a priority along with physical health and mental health. In order to provide quality home care services, we believe that efficient care should cater to the person as a whole. This includes physically, mentally, spiritually and socially.
That's why we've developed the Social Care program. Through this program, we aim to help seniors in our care stay in touch with friends, family and loved ones through digital tools and platforms.
Benefits of Digital Tools for Seniors in the Central Valley
Surfing the internet can reduce depression in seniors by 20 percent.*
A University of Arizona study finds seniors who use Facebook showed a 25 percent improvement in mental "updating" skills - essentially improving their working memory.
Another study shows seniors who visit social networking sites like Facebook have a positive emotional experience when measured by breathing rates, brain stimulation and pupil dilation.**
Additionally, modern technology can help seniors stay in touch with loved ones despite age-related issues. Many mobility and cognitive issues can make it a challenge for older adults to interact with people face-to-face, making socializing difficult. Social media and other forms of technology can provide an easy and stress-free way for seniors to stay engaged with the people in their lives.
Our Social Care program can teach seniors in Stockton and surrounding areas in San Joaquin and Stanislaus Counties how to utilize a variety of different modern technologies including:
Texting or FaceTiming on a cellphone

Sending emails and Skyping on the computer

Creating a Facebook page and interacting on the website

Logging in and researching information on a search engine

Shopping online
Modern technologies can help seniors learn how to interact with the world around them in a quicker, easier and simpler. It also allows families and friends to be able to interact with their loved one in a brand new way.
In addition to our Social Care program, Visiting Angels also offers a variety of quality home care services to help seniors stay social and active in their communities. Our caregivers can provide meaningful companionship and conversation, take your loved one to their favorite places, accompany them while they enjoy their favorite activities and so much more. As an experienced caregiving agency, we understand that a senior's needs for social interaction and a human connection is important in maintaining good quality of life.
If you'd like to learn more about our quality home care services, get in contact with our Stockton, CA office by calling 209-208-4132.
* Washington, D.C. based Phoenix Center
** Journal Cyberpsychology, Behavior, and Social Networking
Serving the Central Valley region including Stockton, Lodi, Tracy, Modesto, Manteca, and throughout San Joaquin & Stanislaus Counties
Visiting Angels STOCKTON, CALIFORNIA
3453 Brookside Rd #C
Stockton, CA 95219
Phone: 209-208-4132
Fax: 209-952-3901
HCO #394700004