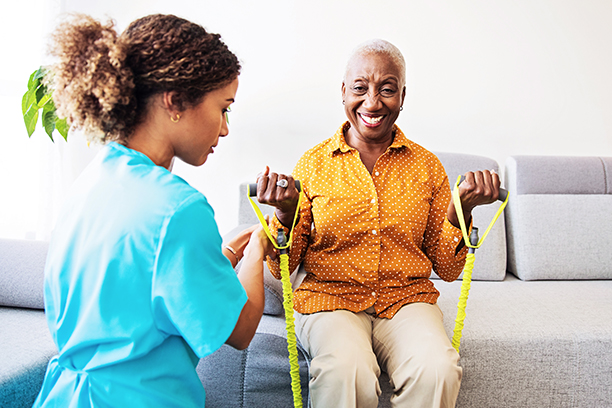 Sussex Local Senior Resources
Singer/Songwriter Amy Grant offers a beautiful perspective and
life-changing advice for family caregivers, based on her own
experience with her family and her father's dementia.

http://www.youtube.com/watch?v=JcqbqWh7_d0
FUN, FIT, VIBE
One-on-one personal fitness and rehabilitation
for seniors. Regain strength and balance and maintain
your independence! A unique, fun and easy way to improve
your health or recover from injury. Improves circulation,
mobility, balance, flexibility, weight loss, and overall well-being
without lifting, running or difficult aerobic exercise.
Call Greg at 249-8000
www.funfitvibe.com
MASTER GRAB BAR
Fall prevention & safety throughout your home.
Grab bars, ramps, showers, tubs, stair and vehicle lifts,
Scooters, wheelchairs, and more. Free in-home assessment!
Call Steve at 302-644-4404
http://mastergrabbar.com/
DELAWARE HOSPICE
"Care and support in your home or ours"
Call Luanne Holland, Delaware Hospice: 302-519-1075
www.delawarehospice.org
HOUSE CALLS, LLC
Private counseling in your own home!
From life coaching to crisis and grief counseling,
compassionate professionals work with individuals and families to
navigate through life transitions, chronic illnesses, terminal diagnosis, loss and grief,
caregiver burnout, family dynamics, trauma, depression, anxiety and more!
Practitioners offer hope, sustained or greater independence and
a better quality of life and rekindled hope through various forms of therapy, motivational counseling and access and assistance to a wide variety of local resources.
Now serving Sussex and Kent Counties.
Call 301-346-6732 or visit www.callingonbeth.com
THE BRIDGE – 88.7 RADIO
"Connecting, Strengthening"
Delaware's Christian Radio – Connecting and Strengthening families – Post a prayer request or encourage others; Call the listener line 464-0887; or Support the station -422-6909
www.887thebridge.com/
DELAWARE FAMILY POLICY COUNCIL
Developing faith based alliances with churches, pro-family organizations, community and civic leaders. To educate, equip, unify and engage the citizens of Delaware in advocating for family values.
http://www.delawarefamilies.org/
SENIORHOMES.COM
Information and help finding nursing homes, assisted living, memory care and retirement communities, across the nation as well as articles on important senior housing topics to help you through your search.
Delaware's local assisted living options

GULL HOUSE - ADULT ACTIVITY CENTER
A service of Beebe Medical Center
Open Weekdays from 7:45AM to 3:45PM
Supervised structured activities, Hot lunch and snacks. Transportation available.
http://www.beebemed.org/patient-care-services/gull-house-adult-activities-center
Bible Based Spiritual Care
BAYSHORE COMMUNITY CHURCH
6759 Millsboro Highway
Millsboro, DE 19966
238-7370
Senior Pastor – Danny Tice
Jeff Hudson – Associate Pastor
http://www.bayshorecc.org/
COMMUNITY CHURCH OF OAK ORCHARD
32615 Oak Orchard Rd
Millsboro De 19966
302-945-0633
Senior Pastor – Allen Miller
http://www.oakorchardchurch.com/
CROSSROADS COMMUNITY CHURCH
20684 State Forest Road
Georgetown, DE
629-0111
Senior Pastor – Rick Betts
Compassionate Care Coordinator – Kaye Bennett
Visitation Pastor – Ron Wyatt
http://crossroadcommunitychurch.net/
EAGLES NEST COMMUNITY CHURCH
26633 Zion Church Road
Milton DE 19968
684-3149
Senior Pastor – Bob Weed
Compassionate Care Coordinator – Kaye Bennett
Visitation Pastor – Mike
http://www.eaglesnest.ch/
FIRST BAPTIST CHURCH OF LEWES
1001 Kings Highway
Lewes DE 19958
645.6330
Senior Pastor – Dave Munro
Outreach Ministry – Sam Lavend
http://fbcoflewes.org/
For Business
DELAWAREPUBLICITY.COM
Consumer and Business Marketing
302-362-8681
WGMD RADIO
"The Talk of DelMarva"
www.wgmd.com
Local Business Advertising - Christine or Kim
302-945-2050

Support Groups
Parkinson's Disease Support Groups:
Delaware Parkinson's Alliance has formed support groups to help those with PD, their caregivers, and anyone else who may be effected with body movement disorders.

1st Monday of the Month
located in Rehoboth at the Lutheran Church @2pm
3rd Wednesday of the Month
Located in Ocean View at the Cheers Center @3pm
3rd Thursday of the Month
located in Seaford at the Manor House @9:30am
Caregiver's Support Group:
A support group for caregivers of those with Alzheimer's disease and related diseases. Meets at the Gull House (Bay Mart Shopping Center, opposite Spring Lake, Rehoboth)
3rd Thursday of the Month
in Rehoboth, with Kathleen Graham @1-2:15pm
Stroke Support Group
The group provides support to stroke survivors, care partners, spouses, and friends. It provides education and resources to maximize participation in home and community. The instructor is Holly Sullivan, Speech/Language Pathologist at Beebe Medical Center. Starting January 2018 the group will meet at the Beebe Rehab in Rehoboth beach,
4th Thursday of the Month
@5pm
Better Breather's Club
A support group with those with pulmonary diseases. Information on pulmonary disease treatments is presented by respiratory therapists, physicians, dietitians, and pharmacists. Attendees suggest topics to discuss. The group meets at the McCurry Conference center in the Medical Arts Building in the Beebe Health Campus on John J. Highway.
3rd Wednesday of the Month
from 2-3:30pm
Alzheimer's Caregiver Support Groups
Caregiver Monthly: 2nd Tuesday @1:30 pm Brandywine assisted Living Rehoboth Beach
Caregiver Monthly: 3rd Thursday @1-2:15pm Gull House Terrace Road Rehoboth Beach
Caregiver Monthly: 2nd Monday @6pm Harrison Senior Living West North Street Georgetown
Caregiver Monthly: 2nd Tuesday @ 1:30pm Lifecare at Lofland Park in Seaford
Caregiver Monthly: Last Wednesday @4:30pm Milford Center, Genesis Healthcare
*The list above does not represent any endorsement of any facility or service. Visiting Angels in Sussex, Delaware is providing this list as a public service to the community. Homecare is a very serious issue and thorough research should be conducted when considering any facility or service.
Serving Sussex County and Milford, DE
Visiting Angels
MILTON, DE
28350 Lewes-Georgetown Hwy
Milton, DE 19968
Phone: 302-329-9475
Fax: 866-606-3460