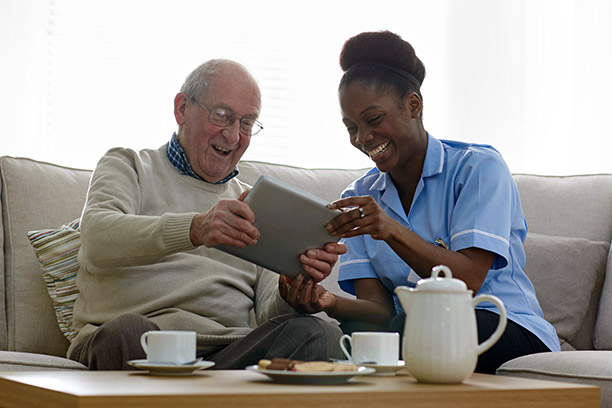 Alzheimer's Care Services
Visiting Angels Tacoma: A Leader among Alzheimer's Home Care Agencies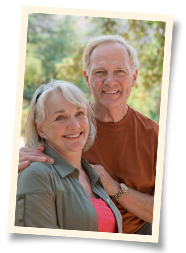 We have all heard the expression "set in our ways", but this phrase has more meaning than just being stubborn. As we age routines become more important. Familiarity of everyday tasks and our environment make daily life easier. For seniors with memory disorders, familiar people, surroundings and routines become more important than ever. If you have a loved one who has been diagnosed with Alzheimer's or dementia, you want to establish a connection with an Alzheimer's home care agency, such as Visiting Angels Tacoma, as soon as possible.
Alzheimer's Home Care Agencies Help the Whole Family
If you have a family member in University Place, Ruston, Parkland, or the surrounding areas who has been diagnosed with a memory disorder, Visiting Angels Tacoma can help. Our Alzheimers home care agency specializes in providing care to seniors with Alzheimers and dementia. Elder care professionals from our agency are well versed in providing non-medical care at home. When you select Visiting Angels Tacoma from among the Alzheimers home care agencies in the area, you will have access to knowledgeable caregivers who are compassionate by nature.
Alzheimer's home care agencies, such as Visiting Angels Tacoma, can provide a much needed respite for family caregivers. Caring for a family member with Alzheimer's is challenging in many ways, both physically and emotionally. As your loved one's illness progresses the demands on your time and energy are bound to increase. Professional assistance from a skilled caregiver can make things easier for the whole family. Not only will your loved one have the personalized care and attention they need, but you will have access to support from a seasoned professional.
Trustworthy Caregivers in Tacoma
Alzheimers home care services from our agency in Tacoma are provided by top notch caregivers. This type of care is more specialized and requires trustworthy providers. We rigorously screen each candidate during our intensive interview process. We perform a background and criminal history check, we look at previous employment and verify references. We do our best to ensure any caregiver who earns the title of "Angel Companion" is dependable and worthy of your trust. In fact, we only hire caregivers we would want to assist our own family members.
Our Alzheimer's home care agency uses a system of continuous monitoring to gauge our clients' satisfaction and ensure quality of care. You or your loved one will receive regular phone calls from our professional staff to check in and see how things are going. We also perform in person visits to witness care for ourselves. Ensuring your loved one receives care which is up to our high standards is important to Visiting Angels Tacoma.
For an Alzheimers home care agency you can trust, call Visiting Angels Tacoma.
Serving Tacoma and South Puget Sound, Washington
Visiting Angels
TACOMA, WA
1401 S Union Ave #A
Tacoma, WA 98405
Phone: 253-537-3700
Fax: 253-535-6908