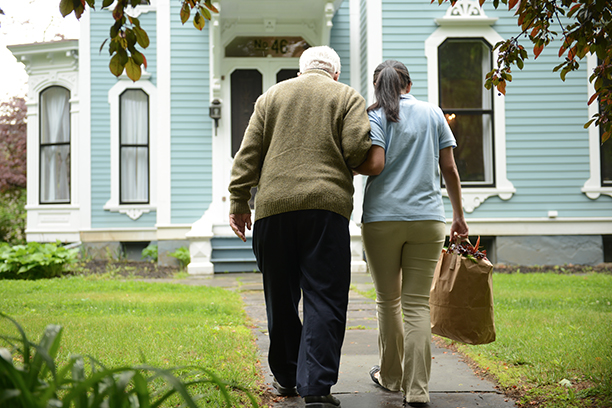 Local Recognition
Visiting Angels Tacoma, WA and the
Honor Flight Program
Visiting Angels owner Kelly Chambers is committed to serving seniors, both professionally and personally. In her free time, Kelly volunteers with Puget Sound Honor Flight, an organization that transports veterans to Washington D.C. to visit the war memorials built in their honor.
Kelly was recently interviewed by The News Tribune along with 93-year-old Irving Maule and 96-year-old Tom Storey, WWII vets she accompanied to Washington D.C earlier this year.
Right now, there is an urgency to send as many World War II vets on the flight as possible. 'The average World War II vet is 93, and there are fewer and fewer every day,' said Kelly. She hopes through this organization, veterans will receive the recognition they deserve for their service.
To read the full article, click the link below.
www.thenewstribune.com/news/local/article95392292.html
Courtesy of Peter Haley, The News Tribune: phaley@thenewstribune.com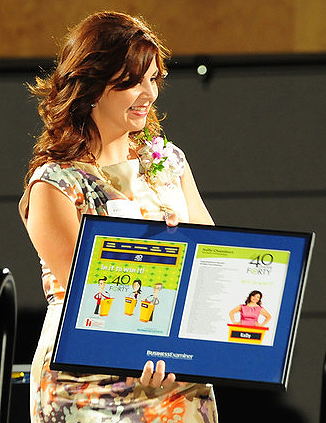 Business Examiner's "40 Under Forty" program recognizes outstanding South Sound business and community leaders under the age of 40.
Each class of 40 Under Forty represents the diversity and excellence of the South Sound and includes those who have made great accomplishments and significant contributions to their businesses,
industries and communities. An alumni panel reviews the candidates to provide the BE direction in the selection of the 40.
Pictured at left:
Owner-Director Kelly Chambers, Visiting Angels Tacoma, WA accepting the award.
Visiting Angels of Tacoma Named
"Best of Home Care" for Second Consecutive Year!
TACOMA – January 13, 2012 - Visiting Angels today announced its recognition as 2012 "Best of Home Care," for their second consecutive year. Awarded by Home Care Pulse to the top 25% of agencies in client and employee satisfaction scores, Visiting Angels of Tacoma continues to rank among the select few of the best agencies in the country.
Home Care Pulse, a leading third party source of client satisfaction surveys, created the "Best of Home Care" award to identify agencies in the private duty home care industry that demonstrate a passion for providing the highest quality service to their clients, as well as their employees. Home Care Pulse believes that honoring such companies helps to educate our community, and aids families in making better care decisions for their loved ones.
"Earning this award again is the result of everyone's efforts in making our clients, their families and our caregivers feel valued. Thank you!" said Jeff Chambers of Visiting Angels.
To learn more about Visiting Angels in your area, you may contact them by phone at 253-537-3700 or visit
www.visitingangels.com/tacoma.
Serving Tacoma and South Puget Sound, Washington
Visiting Angels
TACOMA, WA
1401 S Union Ave #A
Tacoma, WA 98405
Phone: 253-537-3700
Fax: 253-535-6908