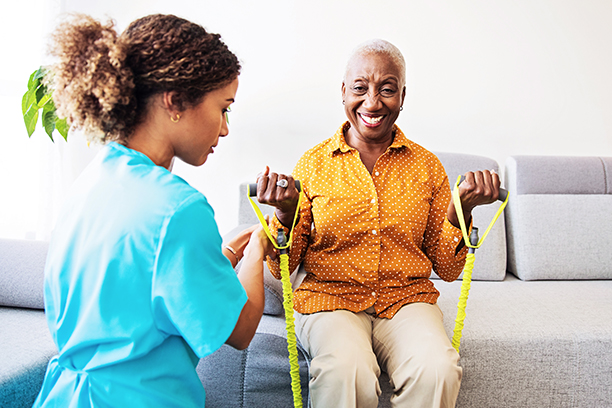 Elderly Companion Care in Tuscaloosa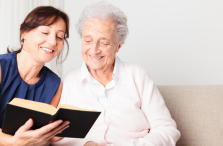 As your parents age, you may notice them begin to slow down. The tasks they once did without a second thought may now require more time and effort. Your loved one doesn't have to deal with cumbersome tasks alone. Elderly companion care from Visiting Angels Tuscaloosa can help. Once simple tasks, like going back and forth to the washer and dryer to switch out loads, folding laundry, and putting it away, can wear out your aging loved one. An elderly care professional from Visiting Angels Tuscaloosa can help with this and other tasks to make day-to-day living easier and more enjoyable.
Flexible Elderly Care Schedules
At Visiting Angels Tuscaloosa, our elderly companion care is not 'one size fits all'. Your loved one has their own comforting routines and familiar schedules that they look forward to. Our goal is not to disrupt what is working well for your loved one, it is to help in the areas where they struggle. Your family member's current routines can remain intact even while receiving elderly companion care from Visiting Angels Tuscaloosa. Our flexible scheduling allows for care at any time, day or night. You let us know which days, times, and for how long your loved one would like assistance and we will make it happen. Better yet, it is easy to make adjustments to your care schedule should your loved one's needs change.
Supportive Care from Visiting Angels Tuscaloosa
The assistance your loved one receives from Visiting Angels Tuscaloosa will be compassionate, reliable and supportive. Our non-medical assistance can help your loved one in countless ways both inside and out of the home. For instance, elderly companion care providers from Visiting Angels Tuscaloosa can assist your loved one with medication reminders and getting to physician appointments. We can help your family member plan out meals that adhere to a physician prescribed meal plan. Caregivers can also help with walking and fall prevention. These tasks and countless others are accomplished while also providing meaningful companionship and friendly conversations with your loved one.
Regular Monitoring of Care
At Visiting Angels Tuscaloosa, we believe it is important to regularly monitor your loved one's elderly companion care. We want to ensure the high quality of care you receive from our agency remains the same throughout your time with us. To do this, our administrative staff will occasionally come by for a visit, as well as calling your loved one on a regular basis to see how things are going.
Contact Visiting Angels Tuscaloosa to discover more about our elderly companion care services and to schedule a free in home consultation for your loved one.
Serving Tuscaloosa, Northport & the Surrounding Counties
Visiting Angels
TUSCALOOSA, AL
525 Energy Center Blvd Suite 1602
Northport, AL 35473
Phone: 205-409-4677
Fax: 502-299-7007 (cell paul)