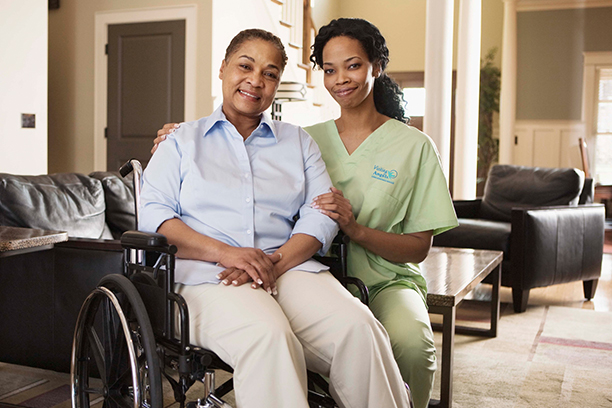 Long Distance Elder Care in Tuscaloosa
How Elder Care in Tuscaloosa Can Help Your Family Find Peace of Mind
Realizing that a loved one is struggling to live independently can be incredibly tough, especially if you live in another city or state and aren't able to offer a helping hand. At Visiting Angels® Tuscaloosa, we understand the difficulties involved with long distance elder care. We're here to help ensure your loved one in Tuscaloosa, Northport, or a nearby community has the assistance they need to age in place.
We'll work with your family to coordinate long distance elder care services in Tuscaloosa that have a positive impact on your loved one's life. Through regular updates by phone and email, we'll keep you in the loop so you can maintain peace of mind about your loved one's well-being.
Our Long Distance Elder Care in Tuscaloosa
It's quite common for American families to be spread out across the country. Budget airfares and advancements in technology have made it easy for us to play an active role in the lives of our families even when we live in another city or state. However, it can be challenging living so far from a loved one when they are dealing with age-related challenges.
Our long distance elder care program at Visiting Angels Tuscaloosa has been designed to overcome the difficulties of distance and enables families to easily arrange care for seniors in the local area. Here are the steps that we'll take to help your loved one get started with our senior care services:
Provide detailed information and answer your questions about the care process by phone or email
Set up an in-home care consultation for your loved one, as well as phone consultations with other family members who are responsible for their care
Design a customized care plan tailored to your loved one's care requirements and preferences
Choose a caregiver from our team who is uniquely qualified to tend to your loved one's needs
Regularly update your family about your loved one's mental, emotional, and physical well-being
Check in with your loved one and their caregiver via phone and in person
Be available on an after-hours phone line that you can call in the event of an emergency
If you're in need of long distance elder care for a loved one in Tuscaloosa, Northport, or a neighboring town, don't hesitate to contact Visiting Angels Tuscaloosa today to learn how we can help.
Serving Tuscaloosa, Northport & the Surrounding Counties
Visiting Angels
TUSCALOOSA, AL
525 Energy Center Blvd Suite 1602
Northport, AL 35473
Phone: 205-409-4677
Fax: 502-299-7007 (cell paul)