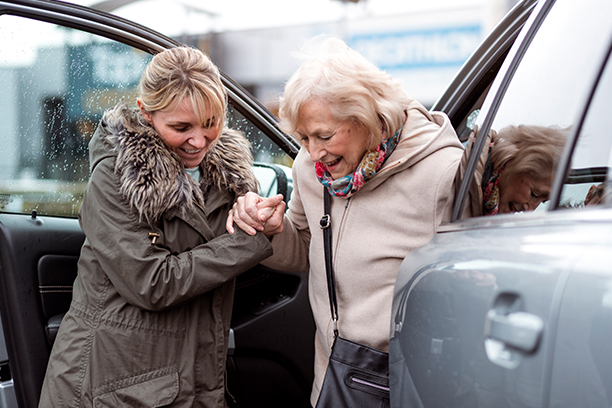 Trusted & Compassionate Living Assistance in Tuscaloosa
At Visiting Angels Tuscaloosa, Character Counts!
Finding a trusted living assistance provider can be a weighty decision. Fortunately, you don't have to make this decision on your own. The team at Visiting Angels® Tuscaloosa is here to connect you with trustworthy care providers of exceptional character. With the assistance of one of these professional caregivers, your loved one can look forward to extending their years at home.
Understanding the Character of Our Living Assistance Providers
When you choose to work with Visiting Angels Tuscaloosa, you're choosing a care agency that has made a mission of prioritizing clients' needs and addressing their concerns. The services provided by our caregivers focus on upholding the safety and security of seniors while boosting their well-being as they remain at home.
Only by working with caregivers who have the right character qualities and disposition can we deliver these outstanding services. When bringing new care providers onto our team, we make character and integrity essential requirements. That way, we can have confidence each caregiver representing our agency shares the values and vision of our organization.
Families across the Tuscaloosa area recognize this character-first approach and know they can depend on our local care agency for high-quality living assistance services delivered with compassion.
Matching Seniors with Living Assistance Providers in Tuscaloosa
Our hiring process is grounded in the philosophy that character matters most. As a result, we only hire caregivers who display the following qualities:
Respect
Empathy
Compassion
Selflessness
Personal motivation
A strong work ethic
A generous spirit
Kindness
In addition to our dedicated process of hiring and vetting caregivers, we also have specific procedures for matching caregivers with local families. It's important to make the right match from the beginning to establish a foundation of trust and avoid issues later on down the road. Our goal is always to make a pairing that ultimately leads to a relationship families, seniors, and caregivers alike can cherish.
To ensure we choose a caregiver who is the right fit for your loved one, we will get to know more about their personal preferences and personality during a free consultation. We will also gather in-depth details about their care needs, typical routines, and scheduling requirements. Finally, we'll select a caregiver who meets all of these criteria and garners your family's approval.
Get started with a living assistance provider with outstanding character. Call Visiting Angels Tuscaloosa today to book your consultation in Tuscaloosa, Bessemer, Fayette, Hueytown, Northport, or a town in the neighboring areas.
Serving Tuscaloosa, Northport & the Surrounding Counties
Visiting Angels
TUSCALOOSA, AL
525 Energy Center Blvd Suite 1602
Northport, AL 35473
Phone: 205-409-4677
Fax: 502-299-7007 (cell paul)