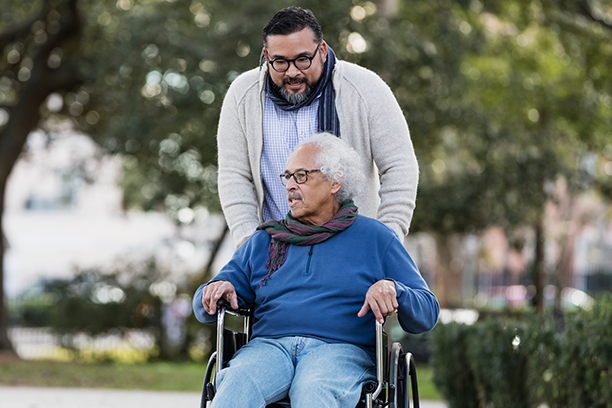 How to Get Started with In-Home Care in Provo
Most elderly adults prefer to live at home. Yet, doing so can be difficult when they need support. In-home care can promote the independence of older individuals in Utah County and help them maintain their dignity. Professional assistance is provided by the caregivers at Visiting Angels® Utah County to enable elderly adults to keep to their daily rhythm and keep doing the things they love in the space where they most want to be.
If you're looking to find quality in-home care services delivered by compassionate caregivers, we can help you take the first step. We encourage you to meet with a care coordinator from our agency to discuss your loved one's needs and your family's concerns. This meeting will cover everything you need to know about care and comes with no obligations or costs.
Common In-Home Care Topics
Below, you can find a general overview of some of the topics commonly discussed during our consultations:
Needs for physical support. The types of assistance we will provide your loved one depend on the specific struggles they have when completing basic activities of daily living.
Needs for emotional care. Seniors often feel isolated or alone while aging in place. The social and emotional support offered by our kind caregivers can make a huge difference in the quality of life of those who are at risk of senior isolation.
Scheduling requests. We develop care schedules around the unique lifestyles of seniors and the requests of their family caregivers. We'll give you an introduction to our flexible approach and start outlining a potential schedule of care for your loved one.
Help with homemaking. Could your loved one benefit from some assistance with chores around the house or homemaking tasks such as preparing meals? We'll discuss how their care provider can offer a helping hand in this area.
Care logistics. We'll give you the details of care logistics so you know exactly what to expect. This includes completing documentation, rescheduling care visits, and providing the caregiver with home access.
Following your free consultation in P, we will finalize your loved one's care plan and schedule of care visits. We will also match them with a care team member who best suits their needs and will get along with them.
Call Visiting Angels Utah County today to book your in-home care consultation in Provo, Orem, American Fork, Lehi, Highland, Alpine, Lindon, Pleasant Grove, Springville, Cedar Hills, Spanish Fork, Eagle Mountain, Saratoga Springs, Vineyard, or a town in the surrounding areas!
Serving Provo, Orem, Lehi, American Fork, and the Surrounding Areas
Visiting Angels
UTAH COUNTY, UT
1675 N. Freedom Blvd Building 2C
Provo, UT 84604
Phone: 801-610-9750
Fax: 801-320-6507
UT001005