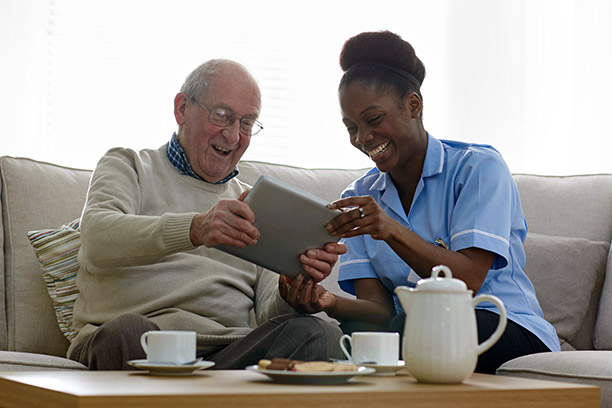 Alzheimer's Care Services
Experienced Alzheimer's Services from Visiting Angels Vancouver WA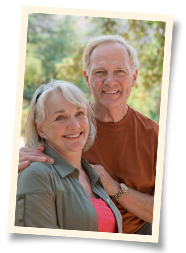 When you have a loved one who has been diagnosed with Alzheimer's or dementia, Visiting Angels Vancouver WA can help. Our senior care providers can support you and your family with professional Alzheimer's services. You are not alone in this journey; the compassionate caregivers from our agency are ready to help.
Professional Alzheimer's Services from Visiting Angels Vancouver WA
Visiting Angels Vancouver WA helps those who suffer from memory disorders by providing knowledgeable Alzheimer's services. Our memory care professionals are seasoned at providing in home care to seniors. We are experts when it comes to understanding the subtle nuances of Alzheimer's and dementia care. There are specific aspects of daily living which are more challenging for seniors with memory disorders. Knowledgeable Alzheimer's services providers from Visiting Angels Vancouver WA are adept easing the stress associated with everyday tasks.
An Alzheimers services provider from Visiting Angels Vancouver WA can aid your loved one in many ways. We can help your suffering family member with hygiene, grooming and bathing which are common struggles for seniors with Alzheimers and dementia. We can also help with organization and monitoring of appointments, diet, medications, and fluid intake. Caregivers can also make sure your loved one is safe at home by checking for possible hazards and helping you identify ways to fix them.
Keeping You Informed in Vancouver WA
Staying up to date on your loved one's care is important when you are dealing with a memory disorder. Alzheimer's services providers from Visiting Angels Vancouver WA keep you informed of your family member's progress. If there is a change in diet or behavior which is concerning, we will alert you right away. Likewise, if we have success with a new approach, or something positive happens with your loved one, we will let you know that too. At Visiting Angels Vancouver WA, our Alzheimer's services professionals will help your loved one deal with struggles and celebrate their successes.
When your aging family member has Alzheimers services from Visiting Angels Vancouver WA, you don't have to worry about whether or not their schedule will allow for care. We understand how important routines are and make no attempts to change your loved one's schedule. Visiting Angels Vancouver WA aims to work with your existing schedule and provide Alzheimers services on your terms.
Call Visiting Angels Vancouver WA today to learn more about our Alzheimers services and what they can do for your loved one.
Serving Clark, Cowlitz, Wahkiakum and Pacific Counties
Visiting Angels
VANCOUVER, WA
603 Officers Row
Vancouver, WA 98661
Phone: 360-892-4442
Fax: 360-892-8442
1339 Commerce Ave #205C
Longview WA 98632
Phone: 360-425-1961