Choosing Alzheimer's Care to Support Your Loved One in St. Louis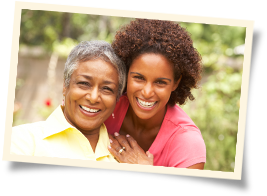 Have you been caring for a parent or grandparent that suffers from chronic memory loss? Are you concerned that their disease will soon threaten their ability to remain at home? If so, you're not alone. Families across St. Louis, Webster Groves, Kirkwood, and Brentwood struggle with decisions about their loved one's care each and every day. The good news is that help is close by. Professional, in-home Alzheimer's care from Visiting Angels® Webster Groves can help to ensure that your loved one can continue to live in the comfort and familiarity of their St. Louis area home.
When is the Right Time for Alzheimer's Care?
You may feel that your St. Louis area loved one's condition is stable, or that it is so severe that home care wouldn't help. In-home Alzheimer's care from Visiting Angels Webster Groves is versatile and includes everything from everyday assistance to around-the-clock monitoring. That means that it is never too early or too late to start thinking about Alzheimer's care for your loved one in St. Louis.
You may want to consider care:
After receiving an official diagnosis - Preparation and planning can help make your loved one comfortable and ease the transition into life with chronic memory loss. Acting as soon as you receive a diagnosis can help pave a clear path forward for your loved one.
When you're feeling run-down - You shouldn't have to sacrifice their own health or well-being in order to care for your loved one, especially when there is skilled care and support available right here in St. Louis.
When you're thinking of traveling - Traveling with a loved one outside of St. Louis with Alzheimer's can be daunting, but sometimes it can't be avoided. Professional Alzheimer's care can give you the resources and support you need for safer, smoother travel.
When you notice a change - Anytime you notice a change in your loved one's behavior or appearance, it could be a sign that their condition is worsening, and that you may soon need more support to manage their symptoms.
Whenever you need a helping hand - There's no need to wait for a reason to get more help. Home care from Visiting Angels Webster Groves can provide a lifeline for both you and your loved one by providing you with daily support, occasional relief and a steady shoulder to lean on.
Call Visiting Angels Webster Groves at our St. Louis office today to learn more about our Alzheimer's care services through a free, in-home consultation.