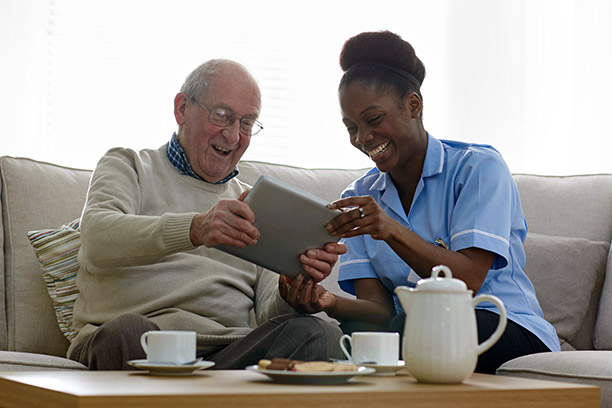 Alzheimers Home Care Services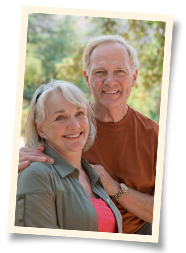 A diagnosis of dementia or Alzheimers is devastating to any family. Receiving the diagnosis means you are facing a future that suddenly looks much different than the one you envisioned. You are likely to have many questions, but knowing what questions to ask and where to go to get answers can be overwhelming. One of those questions may be about Alzheimers home care services. Visiting Angels West Chester PA can answer a wide range of questions about Alzheimers home care services.
When your loved one is diagnosed with dementia or Alzheimers, one of the greatest gifts you can give them is to provide a stable living environment. Moving them between homes or senior facilities can cause a great deal of stress. If you are able to keep your loved one in their own home, or home with you, you can make it possible for them to continue to thrive for many years to come. That's why we offer a wide range of Alzheimers home care services to families in West Chester, Downingtown, Exton, Coatesville, and Kennett Square.
Our Alzheimers home care services are designed to provide relief to families facing all stages of these diseases. Our dedicated, professional caregivers work with many families who are providing care for their loved ones themselves. These family caregivers are giving selflessly of themselves and often need a break to rest and recharge. Our Alzheimers home care services include much needed respite care for family caregivers.
We also provide more intensive care for individuals with advanced stages of dementia and Alzheimers who need one-on-one care. Our Alzheimers home care services are provided by specially trained Alzheimers home care professionals who work with your loved one to ensure they are properly cared for each and every day. We can provide care on an hourly basis or even provide around the clock care if needed.
Our Alzheimers home care professionals have taken part in our advanced training program. This program teaches the special skills needed to care for individuals with Alzheimers or dementia. Developed in conjunction with the Alzheimer's Foundation of America, this training program is one of the first of its kind in the nation and makes our Alzheimers home care professionals some of the most experienced in the West Chester PA area.
You don't have to face a diagnosis of Alzheimers or dementia alone. The team from Visiting Angels West Chester PA can provides superior Alzheimers home care services. Call our office today to learn more.
Serving West Chester, Exton, Downingtown, Coatesville, Kennett Square and Southern Chester County, PA
Visiting Angels
WEST CHESTER, PA
557 Exton Commons
Exton, PA 19341
Phone: 610-280-3540
610-280-3541
Fax: 610-280-3542