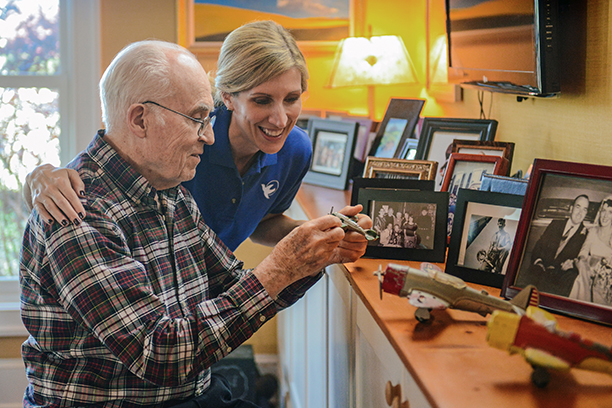 Local Senior Resources
Chester County Department of Aging Services

Chester County AAA administers and provides a broad range of services for residents 60 and over, including information and referral, transportation, in-home services, senior centers, protective services, and case management. Information and referral calls are not age restricted. Located in Government Services Center.
Mon to Fri, 8:30 AM to 5:00 PM
Contact Information:
Main Number: 610-344-6350
Business line 1: 1/800-692-1100
Fax number: 610-344-5996
TDD number: 610-344-5233
601 Westtown Road
Government Service Center, Suite 320
West Chester, PA 19380-0990
www.chesco.org
West Chester Area Senior Center

530 E. Union St.
West Chester, PA 19382
610-431-4242
Serving Senior Citizens Since 1975
Enriching the lives of our senior neighbors through
friendship, activities, nourishment and education.
Kennett Area Senior Center

427 S. Walnut St.
Kennett Square, PA 19348
610-444-4819
The Kennett Area Senior Center is a non-profit organization that serves older residents of southern Chester County. The Center provides daytime, evening and occasional week-end programs and services to help residents stay active, healthy, and involved, allowing them to remain independent.
Meals on Wheels of Chester County

A nonprofit organization whose mission is to serve a well-balanced, nutritious meal five days a week to homebound residents regardless of age or economic status.
We have 20 Meals on Wheels chapters that cover about 85% of the populated area of Chester County including a special consumer's program called "Pony Express" that covers some distant rural areas. Meals are prepared at various sites across the county and are delivered by compassionate volunteers in their own vehicles. Our volunteers give our homebound neighbors more than just a meal – they provide the gift of independence and a sense of community to those who may otherwise feel isolated. If you, or someone you know, are homebound and unable to prepare nutritious meals, MOWCC is here to help. Call the main office, located in the West Chester Borough at: 610-430-8500
www.mowcc.org/
The Cerebral Palsy Association Of Chester County

The Cerebral Palsy Association is a non-profit agency located in Chester County, Pennsylvania. We service residents in Chester County and its surrounding areas who have disabilities. We are also known as Chester County Disability Services because we focus not only on people with cerebral palsy but a variety of physical disabilities such as spinal cord injuries, and MS. We also provide services to people with brain injury and Autism. All services assist individuals to maintain their independence in the community.
749 Springdale Dr. Exton, PA 19341
1-800-559-CCDS / 610-524-5850 Fax: 610-524-5855
www.ccdisability.org/
Neighborhood Health Agency, Inc. / Home Health (skilled) and Hospice

Neighborhood Health Agencies, Inc., (NHA) has been a local provider of home health, hospice, private duty, and Senior HealthLink services to the people in Chester County and the surrounding areas of Pennsylvania since 1912. Neighborhood Visiting Nurse Association and Neighborhood League Health Services are part of Neighborhood Health Agencies.
795 E. Marshall St., West Chester, PA 19380
610-696-6511
www.nvnacc.com/
Medical Home Care

Medical Home Care provides Portable Oxygen, Power Lift Chairs, Rollator Walkers and a lot of other Medical Supplies.
Since 1976, Medical Home Care has been exceeding the home medical equipment needs of our community by offering cutting edge equipments like portable oxygen concentrator, nebulizer compressor, mask, pediatric, rollator walkers, power lift chairs, standard walkers, standard folding chairs, canes, medical electronic beds and bed wedges backed by friendly, efficient and reliable services. Contact us today and we pledge to help you choose the right piece of equipment, which best suits your needs. Medical Home Care processes your order accurately and delivers it to your door without any hassle. Thanks to the Internet, today we can offer our effective solutions to people in need of help not only in our immediate service area, but all over the country as well. From our web site, you can order from our complete list of medical home equipment.
TOLL FREE: 1-888-687-0687 / 610-687-6585
202 Conestoga Road
Wayne, PA 19087 http://www.medicalhomecareinc.com/
Alzheimer's Association - Delaware Valley Chapter

The Alzheimer's Association Delaware Valley Chapter serves Southeastern Pennsylvania, South Jersey and Delaware. It is the local chapter of the National Alzheimer's Disease and Related Disorders Association.
We are an alliance of family members and professionals dedicated to helping people with Alzheimer's disease and their families through education, advocacy, and support.
Have questions? Our Helpline is always available. Call 800-272-3900.
http://www.alz.org/desjsepa/
ALS Association Greater Philadelphia Chapter

Every 90 minutes someone is diagnosed with ALS, or Lou Gehrig's Disease, a devastating neuromuscular disease for which there is no effective treatment or cure. Every day the ALS Association Greater Philadelphia Chapter provides help for today and hope for tomorrow for
ALS patients, their families, and caregivers living in the eastern half of Pennsylvania, southern New Jersey, and Delaware (view service area). Help for today includes a multitude of programs provided at no charge, such as ALS multi-disciplinary clinics, in-home care programs, and medical equipment loans. Hope for tomorrow includes global research that is improving the understanding of ALS, developing new support systems for patients and working to find treatments and a cure.
321 Norristown Road, Suite 260
Ambler, PA 19002
Phone: 215-643-5434
Toll Free: 1-877-GEHRIG-1 (1-877-434-7441)
Fax: 215-643-9307
http://www.alsphiladelphia.org/
National Multiple Sclerosis Society – Greater Delaware Valley Chapter

Founded in 1946, the National MS Society is the only volunteer-led health organization dedicated to the prevention, treatment, alleviation and cure of multiple sclerosis and the only volunteer-led MS organization that meets the standards of all major agencies that rate nonprofit groups. The Greater Delaware Valley Chapter was established in 1954 by noted Philadelphian Thacher Longstreth and is one of the largest of the Society's chapters.
215-271-1500
30 S. 17th Street, Suite 800
Philadelphia, PA 19103
http://www.nationalmssociety.org/chapters/pae/index.aspx
Serving West Chester, Exton, Downingtown, Coatesville, Kennett Square and Southern Chester County, PA
Visiting Angels
WEST CHESTER, PA
557 Exton Commons
Exton, PA 19341
Phone: 610-280-3540
610-280-3541
Fax: 610-280-3542