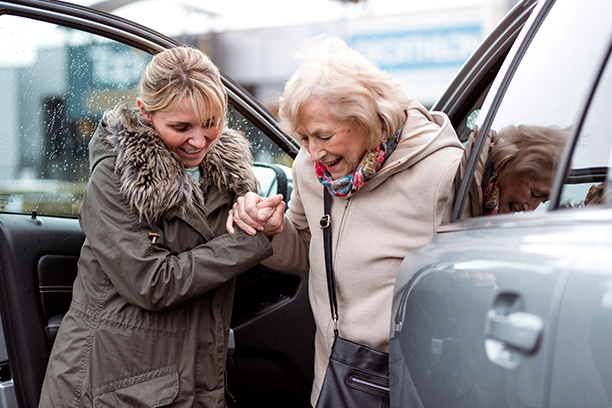 How Transitional Care in Kaneohe Reduces Hospital Readmissions
Ready-Set-Go Home with Transitional Care
When elderly adults have dedicated support following a hospital stay, they can decrease their chances of a readmission and have confidence about their return home. This type of care, commonly referred to as transitional care, is covered by the Ready-Set-Go Home care program at Visiting Angels® Kaneohe. We've formulated this program specifically for seniors who are nearing discharge from the hospital. Our capable and understanding care providers offer assistance as seniors move from hospital to home, promoting their overall well-being throughout the process.
What Causes Hospital Readmissions in Kaneohe?
When someone you love is in the hospital, you may feel stressed, anxious, and completely overwhelmed. In addition to worrying about their current condition, you may wonder how they will endure the coming weeks and months at home. If you're aware that nearly 1 in 5 seniors on Medicare are rehospitalized within four weeks of being discharged, you may be particularly concerned about your loved one's chances of remaining at home.
Several issues can increase a senior's likelihood of rehospitalization, from memory disorders and mobility limitations to exhaustion due to their hospital stay. To counter these variables, it's important for older adults to have a helping hand as they return to normal life at home. Assistance from a committed caregiver can ensure they follow through on their physicians' directives and take care of their well-being to prevent potential complications.
How Our Transitional Care Program Can Help
Ready-Set-Go Home comprises three prongs of services for a well-rounded approach to transitional care. Seniors and their families can look forward to having one of our care professionals guide them as they prepare for the discharge and eventually return home.
Below is a brief overview of these three prongs in action:
In-hospital assistance. Families can often benefit from guidance as they learn what to expect from their loved one's discharge and recovery.
In-home support. Seniors can experience high-quality care at home personalized to their unique risk factors and care requirements.
Help from our office. We are always standing by at our local office to coordinate care visits and supervise the progress of our care recipients.
Help your loved one thrive with Ready-Set-Go Home. Call Visiting Angels Kaneohe today to arrange a no-cost transitional care consultation in Kaneohe, Aiea, Huula, Laie, Kaaawa, Kailua, Khuku, Pearl City, Waimanalo, or a community in the surrounding areas.
Serving Kaneohe, Kailua, Kahuku, Waimanalo, Laie, MCBH, Aiea & Pearl City
Visiting Angels
KANEOHE, HI
98-1247 Kaahumanuu St #221
Aiea, HI 96701
Phone: 808-888-0659