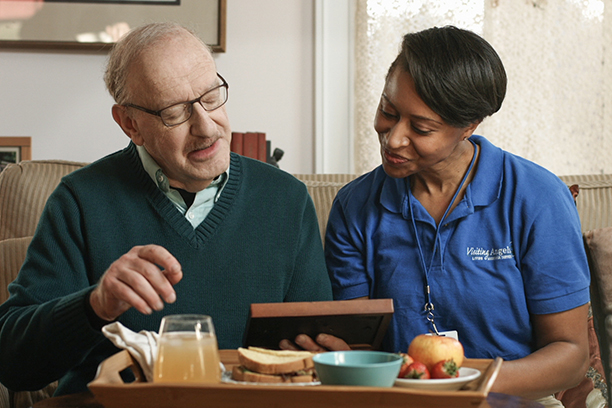 Medication Management
As we age, life can become complicated. Taking medications as prescribed can be complicated and confusing as well. In fact, mismanagement of medications is one of the leading causes for hospital readmissions and death in older adults.
Do you have a loved one that has difficulty with ….

Taking their prescribed medications when they should?
Remembering what pill to take when and how often?
Keeping track of multiple medications and confusing schedules?
Sleeping and or falling due to mismanaged medications?
Older adults use more prescription and over-the-counter (OTC) medications than any other age group and therefore are more susceptible to making mistakes in dealing with when and how to take their medications. Different doses, times, and administration methods can be confusing. The most common occurrences include mixing OTC and prescription medications, discontinuing prescriptions, taking wrong dosages, wrong timing, using incorrect techniques, and consuming inappropriate foods with specific medications.
Human and environmental factors contribute to medication mismanagement. Human factors include faulty communication between the health care provider and the patient; the patient's lack of knowledge; alcohol-drug interactions; use of OTC medications and herbal products; as well as cognitive, sensory, and motor impairments. Environmental factors include the high cost of prescribed medications, improper medication storage, and absence of clearly marked expiration dates.

Nurses need to take advantage of both formal and informal teaching opportunities in all settings to prepare a patient for medication self-management. Teaching should be individualized and based on a thorough assessment of the patient's abilities to administer medication safely and the specific medication regimen. By involving older adults as active partners in their health care, many errors and medication-related health problems can be prevented. The role of nurses in educating older adults and their families about proper medication management is vital.

Visiting Angels understands the importance of taking the right doses, at the right time, as the doctor ordered. Our qualified nurses can provide help to maintain a healthy lifestyle in the comfort of home.

We will help with:
• Medication review and scheduled set-ups by an RN
• Education to the clients, family and caregivers regarding management of medications
• Medication reminder
• Follow-up visits to provide medication oversight and monitor compliance.
When life becomes complicated, we help keep it simple and provide you and your loved one peace of mind.

For more information, please contact us directly at 330.733.1532

Locally owned providing experienced senior homecare to Akron, Goodyear Heights, Firestone Park, Kenmore, Fairlawn, Fairlawn Heights, Montrose, Green, North Hill, Cuyahoga Falls, Stow, Munroe Falls, Hudson, Portage Lakes, Tallmadge, Bath, North Hampton, Merriman Valley, Manchester, Springfield, Coventry, Lakemore and Ellet, Ohio.

Read additional reviews for Judith Wood, Visiting Angels.
Other publications by Judith Wood, Owner Visiting Angels Tallmadge
To get directions to our Visiting Angels office in Tallmadge Ohio
Serving Akron, Orrville, Rittman, N. Lawrence, Marshallville, Dalton, Canal Fulton, Apple Creek and other Summit County Communities
Visiting Angels
AKRON, OH
22 Northwest Ave
Tallmadge, OH 44278
Phone: 330-733-1532
Fax: 330-475-1373