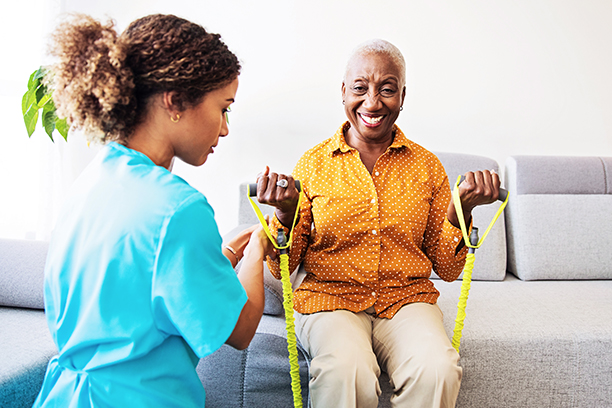 Homecare Services
At Home Care Services from Visiting Angels Akron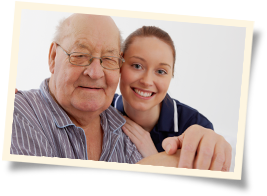 When your loved one reaches a point where they need the help of a professional caregiver at home, chances are you may have already been trying to provide assistance on your own or with the help of family members. As your parent or loved one continues to age, the odds are the amount of care they need will increase. There's no need for you to try and manage your loved one's at home care services alone. Visiting Angels Akron is here to help.
When you call Visiting Angels Akron for at home care services, you will be greeted by a member of our professional office staff who is happy to answer your questions and set up for a complimentary in home safety assessment. During this visit, we will also perform a fall prevention assessment and take time to get to know your loved one. It's important we have a clear understanding of your loved one's health and wellness needs. Once we do, we can work on matching you with a qualified caregiver. You are encouraged to be involved in the caregiver selection process so you know you have a good match.
Varied At Home Care Services
When you select Visiting Angels Akron for at home care services, you can receive a variety of assistance. Some of these services are easily visible and some are intangible. For example, Angel companions help with daily activities such as:
Grooming, dressing, and bathing
Transporting
Walking
Cooking
Reminders to take medications or drink fluids
Housekeeping
Our caregivers also provide welcome companionship which can't be measured by any tangible means other than watching your loved one's smile when they receive a visit from their caregiver.
At home care services providers from Visiting Angels Akron value the important role they play in the lives of their clients. There are some instances where our Angel companion may be the only in person contact an aging client has with others on a regular basis. We want your loved one to look forward to visits from their caregiver and enjoy the time they spend together. Our hope is that your senior care professional will become a valued member of your support team.
If you have a loved one in need of at home care services in Tallmadge, Akron, Hudson, Bath, Orrville, Canal Fulton, Clinton, or North Lawrence, call Visiting Angels Akron.
Serving Akron, Orrville, Rittman, N. Lawrence, Marshallville, Dalton, Canal Fulton, Apple Creek and other Summit County Communities
Visiting Angels
AKRON, OH
22 Northwest Ave
Tallmadge, OH 44278
Phone: 330-733-1532
Fax: 330-475-1373