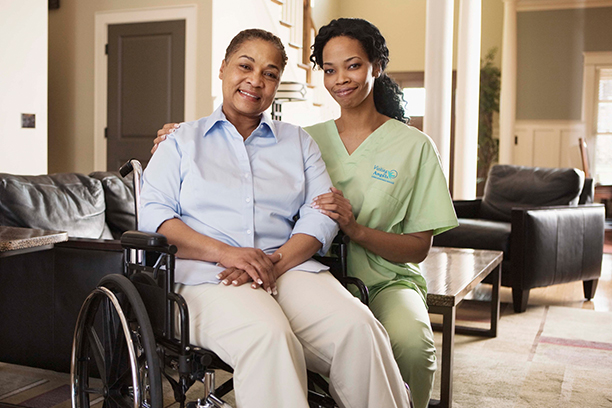 7 Tips For Medication Management
from Jodi Wood, RN, BSN of Visiting Angels
Medication mismanagement, particularly for older adults, has been known to be a leading cause of hospital readmissions and can lead to serious health concerns up to and including death. Jodi Wood, owner of the Akron Visiting Angels and a registered nurse offers suggestions for caregivers of elderly parents to assist them with the proper management of their medications.

"Managing medication is a challenge, especially when medicine for a short term illness is added to the already growing number of pills the elderly take for ongoing health issues such as blood pressure, diabetes and cholesterol levels," said Jodi Wood, RN, owner of the Summit County branch of Visiting Angels. "Unfortunately, Medicare doesn't provide a service to help set-up medications or an ongoing maintenance program; therefore, the patient is left to their own devices to ensure they take the proper dose of medication at the appropriate time."
Wood offers some helpful suggestions that caregivers can utilize to assist their aging parent or spouse with the set-up of a system for ensuring they take their pills on time:
Ask clarifying questions of all of your parent's doctors to ensure you understand the medications, dosage and potential interaction with ongoing medicine.

Develop a relationship with your local pharmacist and fill all of the prescriptions with the same location so that any medication interaction can also be monitored by the pharmacist.
Purchase a pill box with slots for each day of the week and multiple times during the day.
Divide the medication into the appropriate slots of the pill box – set-up the medication for at least one week.
Place the filled pill box in a location your parent will see and be reminded to take their medication throughout the day.
Consider setting reminder alarms on their cell phone to help them remember to take their pills.
Monitor the pill box to ensure the pills have been taken.
Adult children that are geographically removed from their parents struggle with ensuring their parent's medication needs are being properly administered. Visiting Angels Akron now offers a monthly Medicine Management program that not only includes the initial set-up but ongoing educational assistance, doctor communication, monthly follow-up visits and more. For more information about this beneficial service, call 330-733-1532.
About Visiting Angels - Summit County
Visiting Angels, Summit County is one of the few home care options owned and operated by a licensed registered nurse. Jodi Wood, RN, BSN, opened Visiting Angels in 1999 and offers a wide range of in home services from light housekeeping to medicine management; one time visits to daily care. Visiting Angels provides seniors and adults with the needed assistance to continue living at home. All care givers are experienced and employed by Visiting Angels and their offices are available 24 hours a day, seven days a week. Visiting Angels, Summit County is located at 10 Northwest Ave. Suite 200, Tallmadge, Ohio 44278 and services Akron, Tallmadge, Cuyahoga Falls, Stow, Hudson and surrounding areas. For more information contact 330-733-1532.


Judith Wood Owner Visiting Angels was recently highlighted in an article in the Summit County Women's Journal as An Angel to Lean on.

Read more about Judith Wood at Visiting Angels.
Serving Akron, Orrville, Rittman, N. Lawrence, Marshallville, Dalton, Canal Fulton, Apple Creek and other Summit County Communities
Visiting Angels
AKRON, OH
22 Northwest Ave
Tallmadge, OH 44278
Phone: 330-733-1532
Fax: 330-475-1373