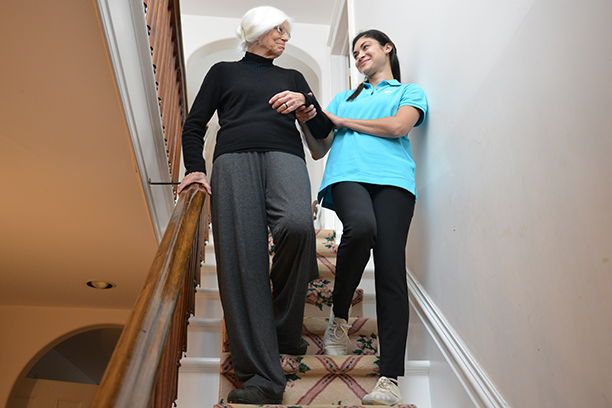 Amarillo's Trusted Caregivers
At Visiting Angels Amarillo, we know that quality care is only possible with quality caregivers. That's why we've invested in a team of reliable care professionals. With our caregivers' knowledge, compassion, and unrelenting support, Amarillo families can rest easy knowing their loved ones are in good hands.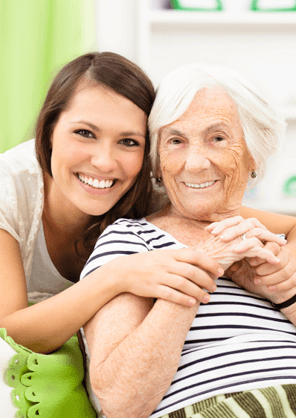 How Our Caregivers Support Amarillo Seniors
Every person should be able to live safely, comfortably, and happily at home. But for those with age-related difficulties or disabilities, independent living can be a challenge. At Visiting Angels Amarillo, we strive to ensure that those in need of at-home support in Amarillo receive the care and compassion they deserve. By offering care in the comfort of home — and not in a facility — our caregivers make it possible for seniors and disabled individuals in the Amarillo area to live where they feel safest and happiest.
About Our Caregivers
When you choose care from Visiting Angels Amarillo, our team will give your loved one the attention and care that he or she deserves. Our team of caregivers is made up of compassionate, skilled, and knowledgeable care providers. Our stringent hiring practices put a premium on knowledge, with preference given to caregivers who have spent two or more years in the field. Every caregiver at Visiting Angels Amarillo has also passed a rigorous reference check and background check, giving you and your loved one peace of mind.
Our Compassionate Approach to Care
At Visiting Angels Amarillo, we think of our caregivers as family. That family-minded philosophy shines through in our approach to in-home care, an approach where we treat our clients with the same compassion and kindness that we'd offer to our own loved ones. While other agencies might try to shoehorn your loved one into a pre-set, cookie-cutter care plan, we will provide your loved one with the personally tailored care that he or she needs to feel most comfortable.
Getting Started with Visiting Angels Amarillo
Getting started with the caregivers from Visiting Angels Amarillo is a simple, stress-free experience. First, we have of our care directors meet with you and your loved one in the comfort of your loved one's home for a free consultation. After that, we develop a custom care plan for your loved one and introduce you to caregivers who we think would make a good fit for your loved one's care. You'll then have the opportunity to choose your caregiver. This allows your loved one to be cared for by a person whose skills and personality align with their needs.
Caregivers from Visiting Angels Amarillo serve seniors and families throughout the Texas Panhandle. Contact our office today to schedule a free consultation.
Serving the Amarillo Area and the Texas Panhandle
Visiting Angels
AMARILLO, TX
6009 Belpree Rd
Amarillo, TX 79106
Phone: 806-344-8264
Fax: 806-344-8672